China Test Fires Supersonic Cruise Missile
A Chinese company claimed on 15 October that it had successfully tested a new supersonic cruise missile intended for export.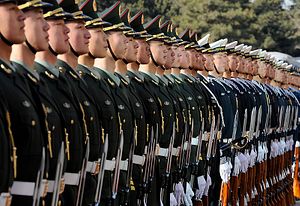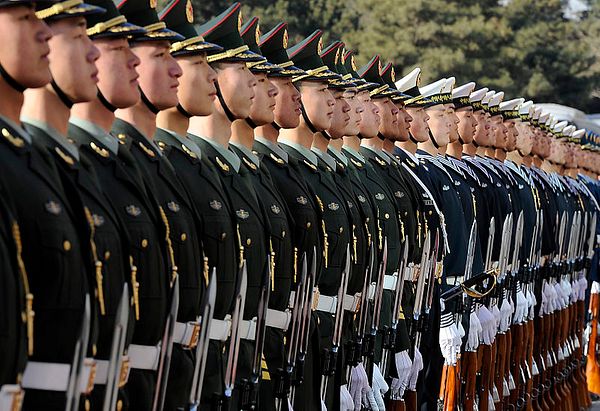 China-based Guangdong Hongda Blasting Company announced on October 15 that it has successfully test-launched a new supersonic cruise missile, designated HD-1, intended for export at an unidentified location in northern China. "All parameters for the supersonic cruising flight of the HD-1 missile achieved their estimated objectives," a company statement reads.
The test launch aimed to verify the HD-1's launch, power and flight control systems. The company did not reveal additional details about the test or the missile. Hongda claims that the HD-1 uses "advanced solid-fuel ramjet technology" and will be available to international customers in air-, ground-, and sea-launched variants.
"The HD-1's advanced solid fuel ramjet needs less fuel than its competitors, rendering the lighter missile able to fly faster and farther," Wei Dongxu, a Beijing-based military analyst, was quoted by the Global Times as saying."The test flight shows that the HD-1's core components are now mature, with its aerodynamic design, materials and overall structure already proven viable."
The HD-1 program is still in an "experimental verification stage" and the company will still need to be granted an export license by the Chinese government, after which the company is set to begin serial production. The HD-1's three-stage engine was reportedly first tested in horizontal configuration in May. The short time interval between engine tests and the HD-1s first launch is noteworthy and may suggest the involvement of an international partner or another Chinese defense contractor.
Guangdong Hongda Blasting Company is a mining company based in Guangzhou, the capital of South China's Guangdong Province. The company produces both blasting and military equipment. According to open source information, the company has not designed and manufactured missiles prior to the HD-1. Total company investment into the HD-1 program has been $188 million, according to Hongda.
The U.S. Department of Defense (DoD) annual report to Congress on Chinese military power does not mention the HD-1 program.
Chinese military analysts have already touted the HD-1 as superior to the BrahMos supersonic cruise missile, a joint venture between India's Defense Research Development Organization and Russian rocket design bureau NPO Mashinostroyeniya. "The BrahMos missile is a more expensive, less useful supersonic cruise missile developed by India and Russia," Wei Dongxu told the Global Times on October 16. "Pakistan and Middle Eastern countries are likely to show interest given the weapon's potential to break anti-missile systems at supersonic speeds," he added.
China's defense industry is also continuing to work  on other supersonic cruise missile specifically designed for export, such as the CM-302 or the the Chaoxun-1 (CX-1), first revealed 2016 and 2014 respectively. The latter is available in two variants: the CX-1A ship-borne system and CX-1B road-mobile land-based system. To date, no international customer has been identified for either missile.