Pence on Political Interference: 'China Wants a Different American President'
The U.S. vice president accused China of "meddling" in U.S. politics in a harshly critical speech.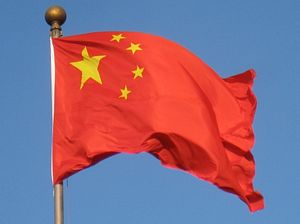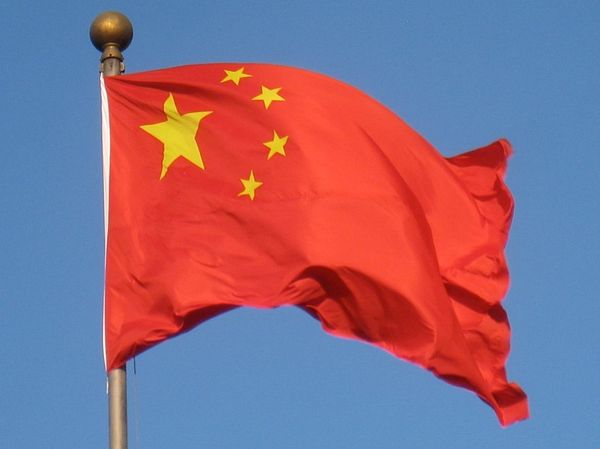 On October 4, U.S. Vice President Mike Pence gave a blistering speech about China, criticizing the Chinese government's policies across the political, economic, and military realms and outlining the Trump administration's response. "As we speak, Beijing is employing a whole of government approach… to advance its influence and benefit its interests in the U.S.," Pence declared, speaking from the Hudson Institute in Washington, D.C.
Pence's speech had been widely anticipated since President Donald Trump accused China of "attempting to interfere in our upcoming 2018 election" last week. Trump did not provide any specifics or evidence, but a White House official told reporters that the vice president would expand on the claim in a speech to be made this week. Indeed, Pence's remarks outlined a Chinese political influence campaign intended to interfere in U.S. "domestic politics and policy," but nothing in the vice president's comments rises to the level of outright election interference (for example, attempts to hack into voting machines).
Much of Pence's speech recapped and combined previous administration rhetoric regarding the U.S.-China relationship. Citing the 2017 National Security Strategy, Pence reiterated the U.S. view that it is engaged in "great power competition" with China. Along those lines, Pence was harshly critical of Chinese government policy across the spectrum, from economics and trade to military expansion to human rights. "China has chosen economic aggression, which has in turn emboldened its growing military," Pence declared, while also slamming the Chinese Communist Party (CCP) for making "a sharp U-turn toward control and oppression" within its own borders.
Pence repeated Trump administration concerns about unfair trade practices – quotas, tariffs, forced technology transfers, and subsidies "given out like candy" — and pledged to continue the U.S. trade war against China until a "fair and reciprocal trade deal is made." He also criticized China for its military buildup, including in the South China Sea, and its "debt diplomacy" toward other countries, with Sri Lanka held up as a prime example. On the human rights front, Pence touched on the usual points, from China's "unparalleled surveillance state" to the persecution of Christians, Buddhists, and Muslims (addressed by the vice president in that order).
"A country that oppresses its own people rarely stops there," Pence noted, before accusing China of a "comprehensive and coordinated campaign to undermine support for the president, our agenda, and our nation's most cherished ideals."
The section of the speech dedicated to China's apparent influence campaign also contained little that is new to China watchers. Pence's examples of Chinese influence ranged from its attempts to censor Hollywood films to threatening to exclude U.S. businesses from the Chinese market unless they toe Beijing's political line. He cited the widely reported example of China threatening U.S. airlines unless they changed their websites to list Taiwan as a province of China. Pence also noted that China's government is "spending billions of dollars on propaganda outlets in the United States" in an attempt to influence public opinion and "trying to undermine academic freedom and freedom of speech."
But what about the question of political interference? Here, examples were less forthcoming. Pence claimed that "there can be no doubt: China is meddling" in American politics. "What the Russians are doing pales in comparison" to China's actions, Pence declared. "…China wants a different American president."
But Pence's specific examples, while concerning, don't amount to a covert influence campaign similar to Russia's actions during the 2016 campaign. On the contrary, most of the cases he brought up had been widely reported before. Most notably, Pence's main example of China seeking to influence the upcoming U.S. midterm elections is the tariffs China implemented in response to the Trump administration's own tariffs. These tariffs are targeting "industries and states that would play an important role" in the midterms – and specifically targeting Trump supporters, Pence said. But using economic tools to shape a foreign government's policymaking decisions is par for the course in statecraft. The European Union, for example, has also slapped retaliatory tariffs on the United States.
A more convincing case for election interference would be Pence's claim that China was targeting U.S. state and local governments to exploit "wedge issues" between the federal and local governments. Pence even cited a Chinese government document outlining its propaganda strategy of "splitting apart different domestic groups in the United States." But it remains unclear how, exactly, China is seeking to sway local officials – is it through illicit campaign donations, or overt propaganda efforts like the now-infamous China Daily paid insert in the Des Moines Register?
Meanwhile, Pence was also vague about how the United State attempts to combat these issues. In Australia, for example, the government is pursuing a robust legal response to alleged Chinese political interference, with new laws governing campaign donations and foreign lobbying. But the U.S. strategy, as outlined by Pence, seems to rely entirely on publicity. The United States will "continue to expose" Chinese influence in U.S. politics, Pence said, and he praised media outlets for doing the same (somewhat ironic, given Trump himself has called journalists "enemies of the people").
Ultimately, "the American people will play the decisive role" in countering Chinese influence, Pence pledged. That seems more like a hope than a strategy.
Pence's speech was less useful for revelations of Chinese political interference than for its coherent overview of the Trump administration's outlook on China. None of the points raised are new, but they have never before been put together for a single major address. Taken as a whole, Pence's speech is strong evidence that, as he put it, "a new consensus on China is rising" across America – from businesses to academics to political figures with both parties. And that "new consensus" is decidedly negative.
Pence gave assurances that "competition does not always mean hostility… we want a constructive relationship with Beijing." He also called for people to have "faith" in Trump's leadership and in the "enduring friendship" between U.S. and Chinese people. But it's hard to come away from his speech expecting anything but a lengthy freeze in U.S.-China relations.