How Trump and Kim Brought the World to the Brink
How close did the United States and North Korea really come to war in 2017?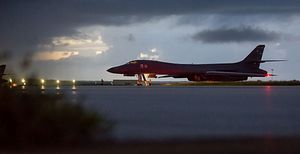 The Diplomat's Ankit Panda (@nktpnd) speaks to Van Jackson, an American political scientist and former Pentagon official, about U.S.-North Korea relations. Jackson is the author of On the Brink: Trump, Kim and the Threat of Nuclear War (Cambridge University Press, 2018).
Click the arrow to the right to listen. If you're an iOS or Mac user, you can also subscribe to The Diplomat's Asia Geopolitics podcast on iTunes here. If you use Android, you can subscribe on TuneIn or on Google Play Music. If you like the podcast and have suggestions for content, please leave a review and rating on iTunes and TuneIn.