North Korea First Missile Test in More Than 500 Days: A Harbinger of Greater Tension?
As tensions ramp up again on the Korean Peninsula, the hosts discuss Kim Jong Un's plans.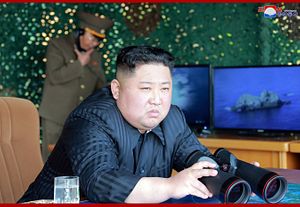 The Diplomat's Ankit Panda (@nktpnd) and Prashanth Parameswaran (@TheAsianist) discuss North Korea's recent launch of a missile and the prospects for inter-Korean and U.S.-North Korea diplomacy.
Click the arrow to the right to listen. If you're an iOS or Mac user, you can also subscribe to The Diplomat's Asia Geopolitics podcast on iTunes here. If you use Android, you can subscribe on TuneIn here. If you like the podcast and have suggestions for content, please leave a review and rating on iTunes and TuneIn.