Inside Thailand's Miracle Cave Rescue
A conversation with one of the key witnesses to an incident that sparked global attention last year.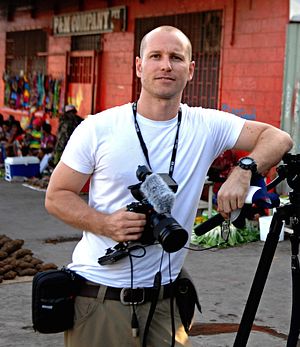 In the summer of 2018, the world was gripped by an unfolding drama when members of a football team were trapped in a cave in Thailand. The incident at the Tham Luang Nang Non cave complex in Thailand's Chiang Rai Province continued on for weeks, and the 12 boys and their coach were eventually rescued in a dramatic rescue effort involving thousands of people
Among the journalists on the scene was Liam Cochrane, a reporter for the ABC television network at home in Australia. Cochrane has just finished a book on the ordeal, which will be released in the United States as Miracle In The Cave, and in Australia and elsewhere as The Cave. It offers well-written, exclusive interviews and fresh insights into the ordeal, and wraps up a complicated story and its aftermath that involved rescuers from countries far and wide who held the world's attention with their bid to save the children.
The Diplomat's Luke Hunt spoke with Cochrane about the book and his reflections on the incident.
Luke Hunt can be followed on Twitter @lukeanthonyhunt.