Naval Version of India's Tejas Fighter to Conduct Maiden Flight From Carrier
The naval variant of India's Tejas fighter jet is being readied for its first take off from an aircraft carrier.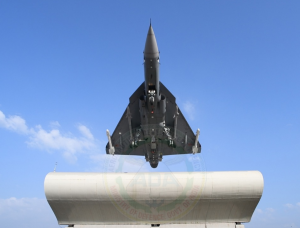 The naval version of the Hindustan Aeronautics Limited (HAL) Tejas Light Combat Aircraft (LCA) is being readied for its first-ever take off from the Indian Navy's Kiev-class aircraft carrier INS Vikramaditya, according to Indian defense industry officials.
"It [the carrier-based take-off] is not too far. Extra safety is being taken and hence time is being consumed," a source within the Defense Research and Development Organization (DRDO) was quoted as saying on December 2 by The Print.
The source did not reveal the exact date, but cautioned that more tests will be necessary before the aircraft's launch from the Indian Navy's flattop. In 2o18, DRDO and Aeronautical Development Agency (ADA) sources were still confident that the Tejas would conduct its first take-off and landing in 2019.
The naval variant of the Tejas LCA hit another development milestone last month when it took off for the first time with two beyond visual range (BVR) and two close combat air-to-air missiles (CCM) from the Navy's Shore Based Test Facility (SBTF) located at a naval air station near Dabolim in Goa.
Notably, the Indian Navy has repeatedly ruled out the operational deployment of the naval version of the Tejas LCA as a result a number of technical shortcomings as well as excessive weight, which would prevent the fighter jet from carrying an adequate payload when operating from a carrier.
For now the naval variant of the Tejas is used as a technology demonstrator. DRDO and ADA are already working on a twin-engine medium-weight fighter jet for the Navy's expanding carrier force.
"The Navy has been clear from the very beginning that it needs a twin-engine aircraft and not single-engine because even if an engine fails, the aircraft should be able to land on the carrier," a Navy source told The Print.
"[T]he Indian Navy has expressed that, with newly-emerging requirements, only a medium weight category twin-engine aircraft will be inducted for operations," a DRDO source said.
"Currently, the configuration design of a twin-engine naval aircraft as sought by the user has been initiated. The initial flight-testing of this aircraft is scheduled to be carried out by 2026."
The Tejas requires a short take-off but arrested recovery (STOBAR) configured carrier.
INS Vikramaditya and INS Vikrant, India's first indigenously built flattop, are both fitted with STOBAR systems for launching aircraft from a ski-jump, whereas the second carrier of the new Vikrant-class, the INS Vishal, will likely use a catapult assisted take-off but arrested recovery (CATOBAR) aircraft launch system, possibly incorporating the new electromagnetic aircraft launch system (EMALS) technology.
"About 50 ski jump take-offs have been carried out [by the Tejas LCA] so far with various possible combinations that are likely to be done by this aircraft on-board a carrier," according to a DRDO source.
"Several combinations of aircraft recovery with Arresting Gear System (AGS) at SBTF have been successfully carried out by arresting the aircraft and bringing it to a halt within 90 metres," another DRDO source said. "To date, 28 arrested landings have been successfully achieved without ever missing the arresting wire."