New Year Resolutions for Asia's Biggest Economies
How China, Japan, and India should look to keep their economies on track in 2020.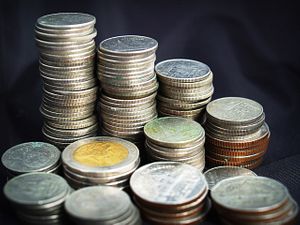 The U.S.-China trade war, political instability, and a weak global economy all conspired to produce a tough 2019 for the Asia-Pacific. In hope of a better 2020, Pacific Money takes a look at some New Year resolutions for the region's biggest economies in Asia's Year of the Rat.
China: More Deng Thought, Less Xi
Deng Xiaoping's maxim of "keeping a low profile and biding your time" has been reversed by President Xi Jinping, who has expanded the communist giant's foreign policy ambitions on a global scale. However, with continued protests in Hong Kong, push back from Taiwan, and a trade row with the United States, China's "president for life" might consider a more cautious approach in 2020.
On the economic front, China is tipped to slow even further in the year ahead, amid weakening construction and business investment. Both the International Monetary Fund (IMF) and the Organization for Economic Cooperation and Development (OECD) see the world's second-largest economy posting gross domestic product (GDP) growth below 6 percent in 2020, which would mark its slowest pace since 1990.
With China's debt now topping 300 percent of GDP, Beijing faces the challenge of deleveraging to avoid financial instability while not slamming the brakes on too hard and worsening the downturn. Reforms to state-owned enterprises and opening up more sectors to foreign competition are among a lengthening list of structural reforms needed to achieve the desired "high-quality" growth in the face of an aging population.
Securing a lasting trade deal with the United States may also prove challenging, with U.S. President Donald Trump unlikely to want to make major concessions ahead of November's poll.
Prospects: Beijing will find it difficult to avoid the temptation of injecting more fiscal and monetary stimulus to avoid a further growth slowdown. Analysts expect the weight to fall on monetary policy, but this will put downward pressure on the renminbi, sparking potential retaliation by Washington. Trade talks are unlikely to get any easier, particularly given the likelihood of Trump's re-election.
Japan: Olympic-Sized Reform Drive Needed
The Tokyo 2020 Olympics proclaim a vision of bringing "positive reform to the world" based on three core concepts of achieving personal best, unity in diversity, and passing on a legacy for the future.
Japanese Prime Minister Shinzo Abe could do worse than adopt the same themes to give "Abenomics" a much-needed boost ahead of his planned departure in 2021.
While Tokyo stocks closed the year at their highest level since 1990, at 23,656 the Nikkei index still remains well below its bubble-era peak of 38,916. Inflation, while positive at 0.5 percent, still lags the Bank of Japan's 2 percent target, ensuring another year of ultra-cheap money. GDP growth is also projected by the IMF at a sluggish 0.5 percent next year, weighed down by October's consumption tax hike and the U.S.-China trade war.
On the "to do" list for the Abe administration are further structural reforms to encourage more female and elderly employment, including tax and social security changes, along with deregulation and corporate governance reforms that lift productivity and investment. In the absence of a baby boom, further immigration and automation will be necessary to offset a declining workforce.
While the first two arrows of "Abenomics" have been repeatedly fired, getting the third arrow of reform heading toward its target remains a challenge some seven years after Abe declared Japan's revival. Scandals are also a threat, with the resignation of Liberal Democratic Party lawmaker Tsukasa Akimoto on suspicion of receiving bribes from a Chinese lottery company likely to stymie plans for a multi-billion dollar "integrated resort" industry.
Prospects: The Olympics will put the spotlight on Tokyo, and while the capital basks in the world's attention, the prospects for regional areas are far from bright. While the recent tourism boom and trade deals will help, ensuring a lasting legacy for Abenomics will require more than sporting spectacles and a soaring stock market.
India: Economy First, Politics Second
Political distractions are threatening to dampen "Modinomics" despite Indian Prime Minister Narendra Modi's sweeping election victory in May.
At 4.5 percent, India's latest GDP growth was its weakest in 26 quarters, with increased government spending and exports unable to offset sluggish business investment. The OECD expects growth of 6.2 percent in 2020, yet GDP growth of above 8 percent is required to meet Modi's goal of a $5 trillion economy by 2025.
With monetary policy apparently ineffective, further fiscal measures are needed to revive demand and reduce unemployment, yet the government has been locked in by its 3 percent fiscal deficit target.
Modi has recently cut corporate taxes, merged state-owned banks, and eased restrictions on foreign investment, while pushing for labor reforms. However, protests over the new citizenship law could cost the necessary political capital to drive further reform.
With the IMF pointing to a "twin bank and corporate balance sheet problem" and a deteriorating business climate, there are no shortage of challenges ahead for the nationalist Indian leader's second term.
Prospects: Putting priority on economic reforms ahead of contentious political changes would go a long way toward achieving Modi's ambitious GDP targets and averting a "climate of fear" touted by critics. The world's biggest democracy has much in its favor, including a demographic dividend from a growing working-age population, should New Delhi get the right settings in place.
Will the Asia-Pacific get its groove back in 2020? Capital Economics sees a "modest recovery" for emerging Asia, with China and India diverging as the former slows and the latter gains from looser fiscal and monetary policy.
The London-based consultancy expects Vietnam to be the region's fastest-growing economy, followed by the Philippines, India, China, and Indonesia. At the other end of the spectrum, Hong Kong is seen contracting for a second straight year amid ongoing political turmoil.
In the meantime, Asia's biggest economies would benefit from staying the course on reform, not least to protect against any further shocks in a year where the U.S. presidential election, the trade war, and Brexit are likely to grab the headlines.
To all Pacific Money readers, our very best wishes for a happy and prosperous New Year!