South Korea's F-35A Fighters to Achieve Initial Operating Capability This Month
The Republic of Korea Air Force is expected to declare initial operating capability for its first batch of F-35As on December 17.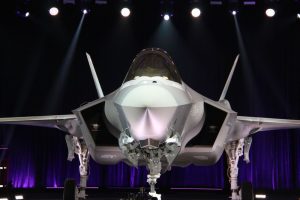 The Republic of Korea Air Force (ROKAF) is slated to declare initial operating capability (IOC) for its burgeoning fleet of F-35A Lightning II fifth-generation stealth fighter jets on December 17, according to local media reports.
The service is expected to mark the date with an official ceremony at the 17th Fighter Wing base in the central city of Cheongju, North Chungcheong Province. "We plan to hold a fielding ceremony within this month to be presided over by the Air Force chief of staff," Lieutenant Colonel Cho Se-young was quoted as saying by Yonhap news agency on December 10, adding that the ROKAF is "setting up details about the event."
IOC denotes that the F-35A — the aircraft's conventional takeoff and landing variant — is ready for limited combat deployment following extensive operational testing and evaluation. In detail, ROKAF F-35As in IOC configuration will be capable of flying interdiction, basic close air support, and limited suppression/destruction of enemy air defenses missions. It also means that the ROKAF has sufficiently trained pilots maintainers and support equipment to conduct such missions.
In July, North Korea threatened to "destroy" all the F-35As arriving in South Korea. As a consequence, the ROKAF has handled the induction into service of the first batch of F-35As in a low-key manner."How much we publicize the event is yet to be decided. We are discussing the matter with the defense ministry, as well as the U.S. side," a military source was quoted as saying by Yonhap news agency.
The F-35A is a key component of South Korea's so-called Kill-Chain preemptive strike program, which is part of the country's strategy to deter North Korean military aggression. North Korea considers the F-35A a "strategic asset" that can be used for a first strike against the country in the event of war.
The first two F-35As arrived in South Korea in March of this year. To date, a total of 12 F-35As have been delivered to the ROKAF with one more aircraft expected to be handed over by the end of this month. 26 F-35As are scheduled to arrive in South Korea by the end of 2020. The ROKAF's new F-35A fleet will reportedly be stationed at Cheongju airbase.
South Korea and the United States concluded an agreement for 40 F-35As under the U.S. Department of Defense's Foreign Military Sales (FMS) program in 2014. All 40 aircraft are expected to be delivered to the ROKAF by 2022 under the so-called F-X3 program. South Korea's Defense Acquisition Program Administration (DAPA) announced in October that 20 more F-35As will reportedly be procured in the program's second phase.