Turkey Seeks Extradition of 2 Gulen School Employees From Kyrgyzstan
Two employees of the re-named Sapat school network are reportedly in detention. A Bishkek court has stalled their extradition.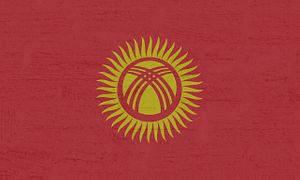 A court in the Kyrgyz capital, Bishkek, reportedly overturned a decision made by the Prosector General's Office to extradite two people — presumably Turkish citizens — back to Turkey on account of their connection to Fethullah Gulen's movement. 
According to RFE/RL's Kyrgyz Service, locally known as Azattyk, two employees of the Sapat school network, Senan Yilmaz and Sanjar Abdulhakim, have been in pre-trial detention at a State Committee for National Security (GKNB) facility. As reported by 24.kg, they are "accused of complicity in an illegal armed group and membership in an armed terrorist organization in Turkey."
Since 2016, the Turkish government has hounded those associated, however distantly, with Gulen. Ankara has accused U.S.-based cleric Fethullah Gulen of plotting the apparent coup attempted on July 15, 2016. Once upon a time Gulen was a stalwart ally of Turkish President Recep Tayyip Erdogan but those days are long past.
As I wrote in 2018, "Gulen founded a movement which has, among other things, built and staffed hundreds of schools around the world. Once a key aspect of Turkish soft power, these schools have become lightning rods in Turkey's various contemporary bilateral relationships."
The network of Turkish schools in Kyrgyzstan, known previously as Sebat lyceums, were renamed and reregistered in 2017 but not closed as they are considered some of the best schools in the country. Top officials send their children to the prestigious schools. The Kyrgyz Ministry of Education in 2018 rebuffed comments from the Turkish ambassador that a Turkish foundation was about to take the network over, saying the schools were under Kyrgyz government control.
Yilmaz and Abdulhakim are reportedly employees of the school system, though none of the reporting available cites their specific roles.
In early 2018, during his first foreign visit outside the former Soviet Union, Kyrgyz President Sooronbay Jeenbekov was treated in Turkey to an Erdogan tirade against FETO (Fetullah Terrorist Organization), the term Turkish authorities use to refer to Gulen's difficult-to-define network. 
"We made clear our expectations from Kyrgyzstan in the fight against FETO," Erdogan said after talks with Jeenbekov, according to the AFP at the time. "It is such an organization that it has the character to do the same to Kyrgyzstan tomorrow what it did to us today," he said, repeating rhetoric rooted in 2016's warnings that Gulenists would stir revolution in Kyrgyzstan, too. At the time Erdogan  commented that he believed Jeenbekov "will act more shrewdly and take the needed measures more rapidly."
Turkey named FETO a terrorist organization in 2016, and a few Turkish allies have followed suit, including the Gulf Cooperation Council in 2016 and Pakistan in 2018. The United States has consistently refused to entertain Turkish requests for Gulen's extradition. Gulen lives in a compound in rural Pennsylvania.
In September 2018, when Erdogan visited Kyrgyzstan, the Turkish delegation provided a list of 13 people it wanted extradited from Kyrgyzstan.
Whether Jeenbekov has acted "more shrewdly" or not is up for debate. Certainly the effort to extradite the two Sapat employees is a worrying sign. But while the extradition was apparently ordered on Christmas day, a court in Bishkek has stepped in to suspend the process. The two men are reportedly applying for asylum. It's worth watching what happens next: Will the Kyrgyz authorities bow to Turkish pressure and extradite the two men? If not, what will be the repercussions for Kyrgyz-Turkish relations?