What Recent Protests in Uzbekistan Really Tell Us
Nascent protests in Uzbekistan, many sparked by energy shortages, indicate some government weaknesses but also greater tolerance.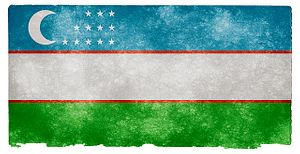 Protests in Uzbekistan are a rare event given the country's authoritarian history. The iron fist of Uzbekistan's security forces under President Islam Karimov suppressed most public or digital expressions of discontent. After current President Shavkat Mirziyoyev began his tenure, careful digital protests directed against government officials and government policies began to emerge. Three years after Mirziyoyev took over, in the fall of 2019, small public protests are emerging. 
The majority of public protests so far have been tied to temperature drops. As the temperature dropped, so did the patience of people unable to satisfy their basic needs for electricity and natural gas. The protests have been isolated and uncoordinated, but in a way each small demonstration reinforces others. Their goals are the same: To attract the attention of officials.
A wave of protests started on November 27, in Karakalpakstan's Nukus region, the most northern part of Uzbekistan. It is also the country's least developed region. Around 70 locals blocked a road and burned car tires in a protest to demand the resumption of natural gas supply in their houses. The same day, the drivers of Sirdaryo region's Bakht city blocked a major inter-city road, bringing traffic to a complete halt in protest of the unscheduled closure of a major methane station that left long lines of cars without fuel (cars in Uzbekistan increasingly run on methane). 
The next day, on November 28, the population of Andijan gathered outside their homes to protest natural gas shortages and frequent power cuts. On November 30 in the Fergana region, locals blocked a road in response to a sudden cut of the supply of natural gas. On December 2 in Karakalpakstan's Ellikqala region, locals started a bonfire to protest the lack of natural gas. The local administrations immediately responded to the public disturbances, resolving the issues in the protesters' favor.
Two other protests preceded these energy-related demonstrations, but are equally significant for understanding the overall trend. On October 24, around 100 taxi drivers gathered outside a police station in Yangiyul in Tashkent province. The drivers protested repeated unfair treatment by the senior police officer, who was consequently sacked. On July 20, an entrepreneur from Yakkabog, in Kashkadarya region, sprayed the deputy governor with gasoline and set him alight to protest arbitrary seizure and destruction of his business property. The altercation echoed in the highest levels of the government, with the subsequent introduction of restrictions on seizing property without final settlements with owners. 
In 2019, Uzbekistan's energy and natural gas systems yet again were put to the test as winter set in. The protests reveal that the government is unable to deliver basic utility services or handle normal complaints to satisfaction. Taking to the streets is a last resort. Ordinary people expressing frustration in such a fashion, however, takes tremendous courage. While it reveals the government's weak points — in service provision, for example — the protests also demonstrate greater comfort among people in expressing their dissatisfaction. The protests indicate that the Uzbek people are expecting tangible results from the government instead of just promises.
Electricity and natural gas shortages spurred small but uncoordinated protests in different parts of Uzbekistan this fall. The protests were nonviolent and used similar methods of blocking major roads to attract the attention of officials. So far, such methods have yielded quick results and temporary solutions. The greater issue is whether the size and frequency of such protests remain manageable, so that officials can respond quickly and people can be satisfied. Increased digital and real life protests, while they identify areas of weakness in the government, also indicate greater leniency and tolerance by the government to expressions of discontent.