All Gulnara's Things: Karimov's Daughter Again on Trial
Meanwhile, Uzbek officials are reportedly searching Karimova's Swiss mansion for stolen treasures.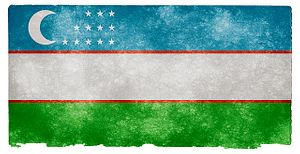 Last week, Uzbekistan's Supreme Court announced that former President Islam Karimov's eldest daughter, Gulnara, was again on trial behind closed doors, this time for extortion, embezzlement, and money laundering.
Karimova had been serving a five-year sentence in house arrest stemming from a 2017 conviction (originally for 10 years) for embezzlement and extortion. She was taken from her daughter Iman's Tashkent apartment to a prison in March 2019. The authorities claimed she had violated the terms of her house arrest. A few days later, the U.S. Department of Justice announced the unsealing of charges against Karimova and Bekhzod Akhmedov. Akhmedov is the former CEO of an Uzbek subsidiary of MTS, a Russian telecom that agreed to pay a $850 million resolution in relation to the bribery of Uzbek officials.
Karimova and Akhmedov, the DOJ said, were being sought "for their participation in a bribery and money laundering scheme involving more than $865 million in bribes from MTS, VimpelCom Limited (now VEON) and Telia Company AB (Telia) to the former Uzbek official in order to secure her assistance in entering and maintaining their business operations in Uzbekistan's telecommunications market."
Several months later, the Uzbek Prosecutor-General said it was investigating Karimova again for involvement in a scheme in which she purchased state-owned shares in two cement companies at a low price, and then sold them to foreign businessmen for a profit. Karimova was also accused of threatening local business owners into transferring their property to her. That investigation has ended, and the trial begun.
Karimova's lawyer, Gregoire Mangeat, tweeted that "Without lawyers, without defense, it is not a « trial ». It may rather constitute an abuse of authority." In another tweet on January 9, Mangeat said, "According to a reliable source of information, Gulnara Karimova refused to go to the tribunal yesterday because she didn't have lawyers assisting her, and because the Uzbek prosecutors arrived with armed men in order to pressure her."
Then, this week, Uzbek officials said they were searching Karimova's Swiss mansion. Uzbek officials aim to seize more than $1.5 billion in foreign assets held by Karimova.
The Uzbek Prosecutor-General's Office said in a January 11 statement that it was working with  with authorities from Switzerland, France, Russia, Latvia, and other countries to bring back "70 art items that had been discovered and impounded in the villa of G. Karimova in the city of Geneva."
Back in 2013, a couple of Uzbek dissidents briefly occupied Karimova's mansion and claimed to have found "a treasure trove of 20th-century paintings pilfered from Uzbekistan's state art museums." Safar Bekjan, the Uzbek dissident, spent a week in the mansion from December 23 to December 30, 2013. Swiss police visited but did not remove Bekjan; Uzbek diplomats also reportedly visited but apparently left "only with the Bentley and a high-range Mercedes, taking little notice of the art." Contemporary reports claimed that Bekjan had entered the home with a key, though never explained where he'd gotten it. RFE/RL's coverage noted rumors that the whole fiasco was orchestrated by the Uzbek authorities (Karimiova's fall from grace had begun in 2012). Karimova pointed the finger at the National Security Service (SNB).
Back to 2020: Uzbek authorities have said that they are looking for 985 artifacts worth 12.7 billion soms ($33.5 million) in homes owned by Karimova.
While all of this is worthy of a blockbuster art heist film, one has to take a moment to appreciate two things. First, the billions of soms and millions of dollars swirling around Karimova's activities arguably represent a mere fraction of the money diverted out of Uzbekistan by a wealthy, savvy, and well-connected elite. Gulnara may hold pride of place in the pantheon of corrupt Uzbek officials, but she's not alone in having made bank at the expense of the Uzbek people. 
Second, Karimova's corruption aside, she's still entitled to due process and fair treatment. So far her trials have occurred behind closed doors, with allegations of mistreatment. Closed-door trials hide the proceedings from the public and protect those Karimova may feel inclined to implicate. An open trial would air a lot of dirty laundry, some of it likely belonging to current officials.