Swiss Agree to Return $131 Million to Uzbekistan Via UN Trust Fund
Swiss and Uzbek officials agreed to the restitution of assets seized from Gulnara Karimova to Uzbekistan via a U.N.-managed trust fund.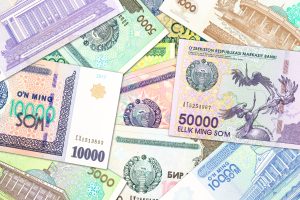 On August 16, Uzbek and Swiss officials signed an agreement for the return to Uzbekistan of $131 million seized by Switzerland in a money-laundering investigation into Gulnara Karimova, the daughter of the late Uzbek president Islam Karimov.
The agreement builds upon a framework announced in 2020 when Uzbek and Swiss authorities settled on "the principles and stages for the restitution" of assets confiscated from Karimova to the government of Uzbekistan, with transparency and accountability core principles of the return and the ultimate aim the benefit of the Uzbek people.
I detailed Karimova's sordid history in 2020 thusly:
In 2010, leaked U.S. diplomatic cables characterized Karimova as a "robber baron." She was, one cable stated, "the single most hated person in the country." It wasn't until 2012, however, that the scale of Karimova's corruption exceeded her father's tolerance. Her machinations spilled into the international consciousness when allegations surfaced on Swedish public television that a shell company tied to Karimova had solicited and received bribes from a Swedish telecom aiming to enter the Uzbek market — of which Karimova was queen.

In the ensuing years, she was eventually shuffled out of public view (after having been a wanna-be pop star, the Uzbek permanent representative to the United Nations in Geneva, and its ambassador to Spain) and placed under house arrest by her father's administration. That extended beyond the Karimov era, as the change of leadership following Karimov's death in 2016 also presented an opportunity for the Uzbek government to lobby for the return of assets worth millions she'd squirreled out of the country. 
The recent agreement, which Swiss President Ignazio Cassis signed alongside Uzbek Justice Minister Ruslanbek Davletov, stipulates the creation of a U.N. multipartner trust fund for the $131 million, "but also for any assets definitively confiscated in future in the ongoing criminal proceedings in connection with Gulnara Karimova."
As noted above, by 2014 Karimva's excesses went too far and her own father ordered her into house arrest. Karimova died in 2016 and the new Uzbek administration, under Shavkat Mirziyoyev (who had served 13 years as prime minister under Karimov), pursued criminal charges against her. In 2017, she was sentenced to a 10-year prison term that was commuted to five years of house arrest. Two years later, in 2019, she was arrested again for allegedly violating the terms of her house arrest. In 2020, she again went on trial in Uzbekistan (behind closed doors, again), was convicted of extortion, money laundering, and other charges, and was sentenced to an additional 13 years and four months. 
In 2012, Swiss authorities froze around 800 million Swiss francs ($842 million) amid various investigations into Karimova's business dealings. The $131 million was definitively confiscated in 2019, at which time the Uzbek government began seriously pursuing the return of those funds to Tashkent.
As of 2020, more than $715 million in assets were still frozen by the Swiss government and subject to ongoing criminal proceedings. Some of those funds could ultimately be transferred into the new trust if also definitively confiscated. 
In June 2022, however, a Swiss court decided the country's attorney general had failed to prove that around 293 million Swiss francs ($303 million) were the proceeds of corruption by a foreign official. According to Karimova's lawyers, the court found that Karimova could not be considered a public official. On Twitter, the Uzbek Forum for Human Rights said the ruling was problematic because in autocratic countries like Uzbekistan, formal government functions are often intertwined with family interests. Karimova may not have had an official government position (though at times she did), but everyone knew whose daughter she was and arguably she used that influence for personal gain.
Karimova's assets aren't just frozen in the Swiss Alps, but elsewhere including the United States, Sweden, and the Netherlands. 
In March 2019 the U.S. Department of Justice said in an announcement that Russian telecom MTS had agreed to pay $850 million in relation to the bribery of Uzbek officials. The DOJ also announced the unsealing of charges against Karimova and Bekhzod Akhmedov, the former CEO of an Uzbek MTS subsidiary, "for their participation in a bribery and money laundering scheme involving more than $865 million in bribes from MTS, VimpelCom Limited (now VEON) and Telia Company AB (Telia) to the former Uzbek official in order to secure her assistance in entering and maintaining their business operations in Uzbekistan's telecommunications market."
In May 2020, France opted to just send $10 million they'd confiscated from Karimova back to Uzbekistan with no strings attached. Accountability advocates called it a "missed opportunity."
The Swiss case involving the $131 million represents a more nuanced approach, with an eye toward the kind of transparency and accountability anti-corruption activists have stressed is necessary. Corruption remains a serious problem in Uzbekistan and while activists agreed Karimova's millions should return to the country, many were concerned the influx of cash would just be siphoned off again. 
According to the Swiss authorities, under the recent agreement funds in the new trust "will be leveraged to advance the SDGs [Sustainable Development Goals] in Uzbekistan."
Funding will be provided for projects that are in line with the UN Sustainable Development Cooperation Framework (UNSDCF) for Uzbekistan.

Projects will be implemented by UN agencies participating in the fund, working with various implementing partners. They will be monitored in line with the monitoring and evaluation framework established for the fund and UN system rules and regulations. Civil society organisations will act in an advisory capacity.