At G20 Finance Meeting, Japan Sticks to Optimism Despite Viral Outbreak
Japan's finance minister and central bank head both downplayed the economic impact from coronavirus.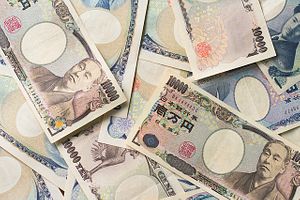 Finance leaders from the Group of 20 (G-20) nations met in Riyadh this past weekend. Speculation about the economic effects of the coronavirus outbreak cast a shadow over the discussions, and the meeting was also riven by strife over climate change and a new tax system for digital companies. Japanese Finance Minister Taro Aso attended the meeting, and called on G-20 countries with the fiscal space to do so to increase spending in the hope of stabilizing the global economy. From Aso's perspective, Japan has already done a lot of fiscal spending in recent years, so would rather have the burden of further fiscal spending shared with other countries.
Both Aso and Bank of Japan (BOJ) Governor Haruhko Kuroda came across as rather unfazed despite the coronavirus spreading to even more countries. In response to a reporter's question about the outbreak causing a recession, Aso replied, "At this stage, I don't think risks to Japan's economy have suddenly heightened sharply." Kuroda also said that the yen's decline was due to the strong dollar – not because funds were flowing out of Asia in response to the coronavirus outbreak.
Though declaring that the BOJ would be "fully prepared" to take any necessary actions to mitigate the economic and financial impact of the coronavirus outbreak, Kuroda generally sounded optimistic about Japan's future prospects. Kuroda saw no immediate need for the central bank to act, and expects Japan's economy to recover moderately over the course of the year. If global growth is slowed by no more than 0.1 percentage points – the International Monetary Fund's current prediction – Kuroda appears content: "For now, I don't think we need to sharply change our baseline scenario, including for Japan's economy, to one projecting a downward spiral in growth or a delay in the timing of a recovery. But it's true the situation is uncertain."
In addition to the risks of contagious diseases, the risk of climate change to the economy was discussed at the G-20. Climate change was referenced for the first time in a G-20 final communiqué since Donald Trump became the U.S. president, but was not categorized as an economic risk due to U.S. opposition to such language.
The United States also came under fire from Japan, France, and other countries for its digital tax proposal. The Organization for Economic Cooperation and Development (OECD) is in the process of developing rules to make digital companies, such as Amazon, Google, and Apple, pay taxes where they do business. This is a proposal supported by the G-20 finance leaders that could increase national tax revenues by a total of $100 billion a year. However, Washington threw a wrench in the process, demanding "safe harbor" regimes that would allow multinational corporations to choose whether to follow the new rules or the current rules.
Aso, in a rare Japanese act of criticizing U.S. economic policy, told reporters: "I told my counterparts that Japan is very concerned about the 'safe harbor' proposal. It would extremely diminish the regulatory effect of what we're trying to do. That is a view expressed by various countries."