Before and Beyond 5G: Central Asia's Huawei Connections
Huawei and Central Asian countries have special and long-lasting relations that are here to stay.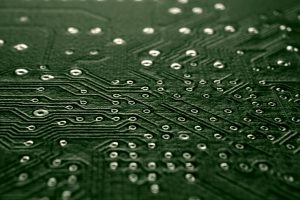 During his recent Central Asia tour, U.S. Secretary of State Mike Pompeo received a question from the Associated Press about U.S. concerns over China's 5G investments in the region. Pompeo's response was reserved, highlighting in his comments the benefits of American investment — "we show up, we create jobs for local people, we obey the local rules, we don't pollute their neighborhood, we're good citizens, we're good neighbors" — and noting that other countries have to play by the "same set of rules of transparency and openness" and do "real market transactions not state-sponsored, politically driven transactions." 
Beijing, which until recently would have refrained from commenting back, issued a statement accusing the U.S. of slander and stoking discord between Central Asia and China. 
The United States fears that allowing in an organization beholden to the Chinese government, such as Huawei, which is subject to U.S. sanctions, would open the door to the collection of intelligence information and the use of that information to further develop China's artificial intelligence capabilities.
In Central Asia, China's investments into digital networks are overlooked, with the focus on large-scale infrastructure projects, such as roads, bridges, and pipelines. But China's 5G investments in Uzbekistan, Kazakhstan, and Tajikistan are turning into a major infrastructure development component led by Beijing in the region. China's largest telecommunications company, Huawei, is leading digital infrastructure engagement in the region. 
Uzbek President Shavkat Mirziyoyev visited Huawei's Innovation Center while in China for the Belt and Road Forum in April 2019. He supported the introduction of 5G into his country, and since then digital cooperation between the countries has accelerated. All three state-operated Uzbek cell phone companies deepened 5G cooperation with Huawei. Two of the companies, Uzmobile and Ucell tested the 5G networks in 2019 to roll out the service commercially in 2020. The third cell phone company, UMS, agreed with Huawei to invest in new technology. In 2019, Huawei announced that its technology enables the communication of more than half of the population of Uzbekistan and celebrated its 19th year in Uzbekistan's market.
Huawei's 5G technology received similar warm welcomes in Kazakhstan and Tajikistan, where just like in Uzbekistan the company tested technology in 2019 with the intention of rolling out service commercially in 2020. There has been no news of Chinese attempts to bring 5G technology to Kyrgyzstan, but the gap seems to be filled by installing face recognition technology in Bishkek. No information exist on similar operations in Turkmenistan.
During Mirziyoyev's April visit to Huawei, the sides also discussed the projects impacted by 5G technology, namely "Safe City," "Digital Governance," and emergency medical services. The countries have made a major headway within the "Safe City" project. China committed to invest $300 million in the installation of face-recognition cameras with the potential to bringing the total investments to $1 billion by the end of 2020. When Uzbek Prime Minister Abdulla Aripov announced recently "on New Year's Eve special cameras registered 900,000 people visiting Tashkent City," he might have inadvertently indicated the successful piloting of the Huawei-led "Safe City" project. 
It is expected that major developments will take place within the "Digital Governance" project as well. 2020 was announced as the year of "Knowledge and Digital Economy" by the Uzbek government, and that sort of announcement usually leads to major focus and investments in an area. 
Huawei and the Tashkent University of Information Technology have cooperated on a special tracking program — "1000 Talents" — since 2016 to educate educators and students in IT technologies. In 2014, Huawei launched a "Seeds of Future" project that so far has funded internships in Huawei headquarters for 40 students. Cooperation seems to exist on a policy level as well. Uzbekistan's Center for Strategy Development, the body that oversees the Uzbek president's five-year development strategy for 2017-2021, and Huawei jointly hosted an "Innovation Day" event for other countries interested in contributing and investing in digital economy in Central Asia.  
Huawei and Central Asian countries have special and long-lasting relations that are here to stay. This bilateral cooperation extends beyond the technical domain and exists at the people-to-people and policy levels. Despite Washington's critique toward Beijing's involvement in the region, no U.S. company will be able to replace China's investments in the area. It would be better for the United States to focus on teaching the countries to ensure that collected information stays in the country and is not abused by local law enforcement agencies or foreign powers.