The Green Steppe? Kazakhstan and Its Green Energy Future
Can gas and oil-dependent Kazakhstan increase its reliance on greener energy sources?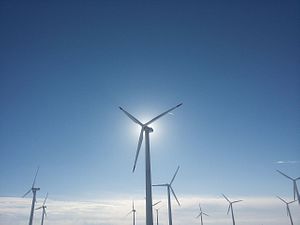 New data provided by the Kazakhstani government shows that the Central Asian state is continuing its trend toward green energy to meet the demands of its 18 million citizens. While the country will continue to rely on gas and oil for the foreseeable future, even slow switches to green energy are noteworthy at a time when the global effects of climate change become more and more alarming (case in point, the ongoing heat wave in Antarctica).
Approximately 504.5 MW of electricity were produced by Kazakhstan in 2019, according to the country's Ministry of Energy. The Kazakhstani government has stated that its goal is to obtain 3 percent of total electricity production from green technology in 2020, and eventually reach 30 percent by 2030 – though some analyses highlight how Nur-Sultan's official policy toward green energy have sometimes announced different objectives. 
The Central Asian state is among major emitters of greenhouse gases (GHG) in the Europe and Central Asia region, with total annual national emissions of 300.9 MtCO2e in 2015 – the energy sector accounts for 82 percent of total GHG emissions, according to the World Bank.
The attitude of international organizations, partners and the private industry will be a key factor in determining whether the country can continue to detach itself from non-renewable energy. One key player will be Europe. The European Union's new strategy toward Central Asia highlights Kazakhstan's commitment for green energy. "Kazakhstan has ambitious plans to generate more electricity from wind and solar power," it states, even though "excluding hydropower, renewable energy makes a negligible contribution to the region's energy mix."
The document adds how European Investment Bank and European Bank for Reconstruction and Development (EBRD) "loans are supporting renewable energy (for example, a new wind power plant in Kazakhstan)." The EBRD announced this past September that it had approved a 300 million Euro "extension of Kazakhstan Renewables Framework" in order to "support solar, wind, hydro, biogas, distribution and transmission projects." The EBRD seems to be particularly keen in promoting wind energy in Central Asia, as it is supporting the implementation of wind auctions in Kazakhstan, particularly for 50-150 MW wind power projects. One of the projects under consideration is a wind power station in the Shelek corridor in Almaty region.
As for the United States, Washington's long-awaited strategy toward Central Asia for 2019-2025, "Advancing Sovereignty and Economic Prosperity," published in February 2020, does not mention climate change or green energy directly. Nevertheless, the document does explain how Washington's "support for a unified electric grid across Central Asia will help facilitate the trade of surplus electricity to reduce costs for consumers, generate revenues for suppliers, improve regional energy security, and reduce reliance on external actors." In other words, there is a clear link between energy, security and also development.
The move to renewable energy comes at a time when Nur-Sultan is similarly trying to reduce its economic dependency on a handful of industries, particularly the production and export of uranium via KazAtomProm. President Kassym-Jomart Tokayev has pushed for the diversification of the country's economy, with more attention given to livestock, crop, and grain production. The country is also looking to have a stronger presence in the auto-manufacturing market. 
It will be important to monitor whether Nur-Sultan's current interest in green technology continues, and if its aforementioned milestones can actually be achieved on schedule. As a June 2018 Eurasianet article explains "Kazakhstan's susceptibility to fluctuations on the traditional global energy resource market crimped ambitions at [the Burnoye Solar-1 solar power plant]." A fragile economy that still relies on a handful of commodities and trade with China, industries that still operate Soviet-era equipment, and an unexpected change of heart among policymakers in Nur-Sultan could easily put these plans on hold indefinitely. 
As a final point, we should highlight Kazakhstan is not the only Central Asian state that is turning toward green energy: Uzbekistan is too. Indeed, Tashkent will host the Green Energy Future: Central Asia 2020 conference his upcoming April to discuss renewable energy. 
Nevertheless, the problem with Tashkent is that while it is looking to go green, the governments of Uzbekistan and Russia have agreed to construct a nuclear plant in the Central Asian state, which could have potentially catastrophic environmental consequences not only for Uzbekistan, but also for the region, should some accident or malfunction occur.
As the new decade dawns in Central Asia, it is too early to tell how green can the steppe become.
Wilder Alejandro Sanchez is an international security analyst who focuses on geopolitical, defense, and cyber security issues in the Western Hemisphere and Post-Soviet regions. The views expressed in this article belong to the author alone and do not necessarily reflect those of any institutions with which the author is associated.