Can Kazakhstan Become Carbon Neutral by 2060? 
If the necessary policies are implemented, the goal of carbon neutrality by 2060 is ambitious, but achievable.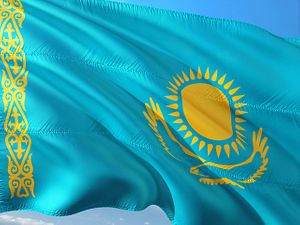 During an April interview with The Astana Times, Judy Kuo, chargé d'affaires at the U.S. embassy in Nur-Sultan, discussed Kazakhstan's plans to become carbon neutral by 2060. Kuo highlighted how "Kazakhstan is blessed with abundant natural resources that are essential for energy" but having the necessary regulations and infrastructure in place is important; moreover "the United States government is helping Kazakhstan and Central Asia in this field."
Kazakhstan's 2060 plan, while ambitious, is certainly achievable, provided the correct decisions are made and policymakers are sincere about attaining the objective. As Kuo noted, Nur-Sultan can turn to key allies, like Washington, for assistance.
In typical Kazakhstani fashion, Nur-Sultan's plans have both domestic and regional dimensions. Parallel to its decarbonization strategy, the country aims to take a leading role in Central Asia regarding the development of new technologies and also aims to be a coordinator of clean technology.
In November 2021, the country signed the charter of the Green Bridge Partnership Program, and also hopes to create a Central Asian Climate Hub, which will "develop a single regional environmental agenda reflecting the mutually beneficial goals of achieving sustainable development in Central Asia."
Kazakhstani authorities have stated their willingness to take a leading role in the region in the transfer of green technologies and as a coordinator for the development of clean technology. Thus, the Central Asian Climate Hub aims to develop a "single regional environmental agenda" that reflects "the mutually beneficial goals of achieving sustainable development in Central Asia." With that said, at the time of this writing, Nur-Sultan has not provided further details about when this hub will be formally established.
To achieve its climate goals, in 2021 Kazakhstan introduced changes to its environmental code. Key aspects of the new code include a chapter on climate change mitigation and adaptation. GHG emissions reduction and carbon neutrality targets have become law, and a Eurasian Environmental Fund was created, registered by the Astana International Financial Center's (AIFC) Green Finance Center. Additionally, a doctrine for achieving carbon neutrality by 2060 has been developed, which will serve as a valuable guideline.
Moreover, Kazakhstan is currently working to bring its national Emissions Trading System closer to the European model, which at the moment covers 46 percent of the country's energy production. Kazakhstan has also introduced its first green bonds. On September 22, 2021, the Eurasian Development Bank (EDB) successfully placed on the Kazakhstan Stock Exchange (KASE) an issue of three-year green bonds for a total amount of 20 billion tenge.
Such ambitious goals imply phasing out the use of coal by 2050 and expanding the share of renewables to 83 percent. This target has challenges, including long payback periods for low-carbon investments, a current lack of incentives for the private sector to go green, and a lack of funding for green technologies. 
Given the current tense geopolitical climate in the region due to the Russian invasion of Ukraine, greater cooperation between Nur-Sultan and Washington will probably be viewed with suspicion by Moscow. Nevertheless, carbon neutrality is a vital objective for humanity, hence Nur-Sultan should be open to cooperating with willing partners.
For example, electricity shortages are expected in Kazakhstan in the upcoming years. Therefore, new generating capacities are needed. President Kassym-Jomart Tokayev announced at the Eastern Economic Forum-21 that Kazakhstan needs a nuclear power plant. While it is not yet determined which technologies will be used in the construction, it is worth noting that two U.S.-based companies, American NuScale, and the U.S.-Japanese partnership GE-Hitachi Nuclear Energy, are among the six companies bidding to help Kazakhstan build a new nuclear plant, scheduled for completion by 2035. In her interview, Kuo explained that "if Kazakhstan decides to pursue civilian nuclear energy, we believe small modular nuclear power reactor technologies from U.S. companies could play a role" to help the country's growing electricity demands.
While it is likely that Russia's Rosatom will be selected for the bid, it would be very significant if a U.S. company won the contract. 
During the U.N. Climate Summit in December 2020, Tokayev pledged that Kazakhstan will reach carbon neutrality by 2060; it seems that neither the COVID-19 pandemic nor the effects of the Russian invasion of Ukraine will change this objective. 
Although there are various challenges for Kazakhstan, there is also potential to achieve this ambitious goal should the necessary policies be successfully implemented. Moreover, it will be critical for not only the Kazakhstani leadership but also the general population, including decision-makers in key industries, to support the idea.
Greater cooperation between Washington and Nur-Sultan toward achieving carbon neutrality is an intriguing possibility. Nur-Sultan is already keen to strengthen diplomatic ties with Washington and attract U.S. investors. Thus, a partnership over carbon neutrality and green technologies between the two governments would take Kazakhstan's multi-vector foreign policy to a new level, if it is also applied to achieving this environmentally-friendly objective.