Taiwan Factory Fire Kills 3 Foreign Workers After Calls to Abolish On-Site Dorms Go Unanswered
A fire in a Taichung factory took the lives of three Vietnamese workers. Past calls to ban on-site housing for factory workers have been rejected by Taiwan's labor ministry.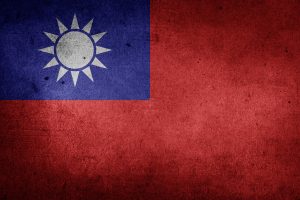 Three Vietnamese nationals lost their lives on Sunday when a fire engulfed the second-floor dormitory above their factory in Taichung, just over one year after Taiwan's labor ministry refused to ban on-site dorms and instead proposed reducing employer's foreign hiring quotas every time a migrant worker dies.
Taiwan employs over 700,000 Southeast Asian foreign workers as caregivers, fishermen, and factory workers. Advocates have long accused labor officials of neglecting these workers' rights to safeguard the financial interests of employers and avoid angering politically influential industry associations.
In 2018, after two deadly blazes, workers and firefighters pushed to ban on-site dormitories and increase safety inspections. Neither call was heeded; the Taichung factory's living area had not undergone a fire safety check.
Apple Daily reported the blaze started Sunday evening in the dormitory, a converted living area on the iron sheet metal factory's second floor. It quickly engulfed the area's living room, giving the workers no path to escape.
It's the fifth fatal factory fire in Taiwan since December 2017, when six Vietnamese workers were killed in a fire at a plastics factory. In April 2018, five firefighters and two Thai workers died in a blaze at a circuit board factory. Last year, a February fire took the lives of three Vietnamese nationals, while two firefighters died in a factory fire in October.
After the April 2018 fire, Taiwan's Ministry of Labor initially said it would consider banning on-site dormitories in factories. (At the time, the labor ministry said it did not know how many on-site dorms there are in Taiwan as those figures are kept by local labor bureaus.)
It changed course in October 2018 with a proposal that read as a quantification of a foreign worker's life: For every migrant worker death resulting from negligence, the ministry would reduce an employer's foreign hiring quota by five. For every workplace injury, the quota would be reduced by one.
The rules are unlikely to be a serious deterrent. Factories often illegally hire foreign workers as "contractors" rather than using Taiwan's legal hiring system. When they are discovered, the workers face detention and deportation; employers generally receive light fines.
Chin Poon Industrial Company, the owner of the circuit board factory in the April 2018 blaze, had been fined 10 times since the start of 2017 for violating labor, safety, and health regulations, according to labor ministry data. Subsequent independent investigations into industrial work conditions have revealed a shockingly hands-off approach to ensuring factories implement mandatory health and safety guidelines.
It may be some time before Taiwan moves to ban on-site factory dormitories, despite their role in three of Taiwan's five recent fatal factory fires. The labor ministry said in October 2018 such a move would require coordination with the Ministry of Economic Affairs on amending existing regulations.
Taiwan's Control Yuan, which monitors other government agencies, said two months later the labor ministry and other agencies should be censured for failing to monitor unsafe conditions in dormitories. In an investigation of 13 dorms by two committee members, none met government safety regulations.
Foreign workers in Taiwan have faced additional challenges during the coronavirus outbreak. Many say they cannot buy face masks despite being entitled to weekly mask purchases, while some who have completed their contracts or lost their jobs fear being sent home.
Taiwan has also refused to grant amnesty to undocumented workers who visit hospitals to get tested. Last week, an undocumented Indonesian man went to the hospital after showing symptoms; he tested negative, but he, his wife, and their two children were deported.
Advocacy groups have called for Taiwan to follow the lead of South Korea, which said in January that hospitals would not collect the information of undocumented workers who visit its hospitals and encouraged all individuals within the country, regardless of immigration status, to get tested should they show symptoms of the coronavirus.
Karen Hsu, secretary-general of the Global Workers Organization, said in February that undocumented workers could "become a loophole in Taiwan's virus prevention network."
Taiwan's coronavirus response has received global plaudits, but foreign workers have too easily been excluded. The same can be said for its human rights miracle.