Cambodia's COVID-19 Response in the Headlines with New State of Emergency
A closer look at the passing of the legislation that had generated controversy since it had begun to be floated.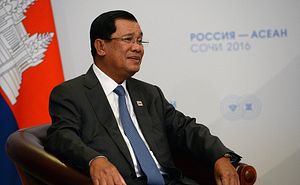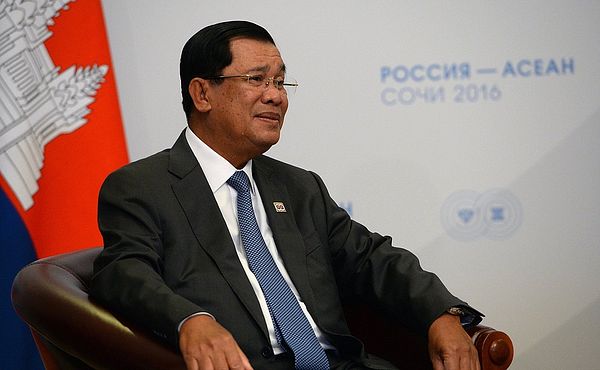 Last Friday, Cambodia's legislature adopted a controversial state of emergency law amid the global coronavirus pandemic. The move highlighted an aspect of Cambodia's ongoing response to COVID-19 amid wider democracy and rights concerns as the virus continues to spread across Southeast Asia.
Though Hun Sen had initially downplayed COVID-19 – with a series of alarming moves including offering to fly to Wuhan in China back when it was the epicenter of the pandemic – the government has nonetheless been taking some steps to contain the spread of the virus, including suspending foreign visas, declaring a state of emergency, canceling new year celebrations, and allocating more economic resources to the health sector. Nonetheless, concerns have remained on various fronts including those tied to democracy and human rights amid the entrenchment of authoritarianism in Cambodia in recent years, with cases already reported of critics that expressed concerns regarding the government's response.
One of the concerns with respect to Cambodia's COVID-19 response has been the declaration of a state of emergency, where a draft bill would be passed to give the government a series of powers premised on Article 22 of the Constitution which specifies that a state of emergency can be declared "when the nation faces danger." While Cambodia is far from alone even within Southeast Asia in terms of considering a state of emergency as part of its response, broader, preexisting democracy and human rights issues had led to concerns being raised even before it had been promulgated on various fronts, including the lack of transparency and consultation as well as sweeping powers – some of which are broad in scope and unlimited in terms of duration –  handed to the ruling CPP such as restrictions on freedom of assembly, surveillance on telecommunications, and media controls.
Last Friday, as expected, Cambodia's parliament adopted the state of emergency law. The state of emergency legislation, which specifies the conditions for a national emergency declaration and its implications, was unanimously passed by the National Assembly, an effective rubber stamp given the dominance that the CPP enjoys.
How exactly the ruling CPP government will use the state of emergency legislation remains to be seen. While Hun Sen has previously said that he intends the legislation to be in place rather than fully utilizing it unless absolutely necessary, his past actions mean that doubts will remain about future moves in this respect. And, already, several rights groups have expressed concerns about how this may lead to further erosion of human rights protections guaranteed by the Cambodian constitution and the international human rights law.
To be sure, the passage of the state of emergency law is just one aspect of Cambodia's ongoing response to the global coronavirus pandemic, and its effects on the country as well as the world more generally remains to be seen. Nonetheless, given the significance of the legislation and the public focus it has received amid wider concerns, we can expect this part of Cambodia's COVID-19 response to be scrutinized if we see further developments in this respect.