US Commerce Department Tightens China Export Controls on Military Use Concerns
The new rule expands the scope of existing export restrictions to cover all military end-users in China.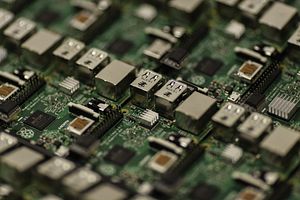 The United States Department of Commerce's Bureau of Industry and Security (BIS) announced new rules on Tuesday that will tighten the export of certain sensitive technologies to end-users in China on fears that they might find their way into use by the Chinese armed forces.
The rules, which were published in the Federal Register on Tuesday, cover a range of goods that will require review by regulators before being approved for overseas export. In addition to China, the rules cover Russia and Venezuela. The latest update expands the licensing requirements for export to China to cover all "military end users," the Commerce Department rule's summary notes.
"Certain entities in China, Russia and Venezuela have sought to circumvent America's export controls, and undermine American interests in general, and so we will remain vigilant to ensure US technology does not get into the wrong hands," U.S. Secretary of Commerce Wilbur Ross said on Monday.
The Commerce Department notes that the annual license applications for military end-user approval from Russia, China, and Venezuela are already very low. "BIS receives very few license applications for military end uses in China or for military end uses or end users in Russia or Venezuela (approximately two to three annually)," the rule listing notes.
"BIS believes that the reason for this small number is the likelihood that that such applications will be denied," the rule adds. "BIS anticipates that broadening the range of items and parties subject to these military end-use and end-user license requirements will increase the number of licenses submitted," it continues.
The Trump administration has focused on restricting the export of sensitive technologies to China after recognizing Beijing as a great power competitor in its 2017 National Security Strategy. Outside of export controls, the administration has taken steps to limit activities by Chinese telecommunications firms within the United States and increased scrutiny of Chinese investments in critical U.S. industrial sectors.
The Commerce Department's expanded export restrictions military end-users will cover goods across several categories including materials, chemicals, microorganisms, and toxins; materials processing; electronics design, development, and production; computers; telecommunications; sensors and lasers; marine technologies; and propulsion systems, space vehicles, and related equipment.
The definition of a military end-user based in China is broad enough to include private Chinese firms and state-owned enterprises with direct and indirect links to the People's Liberation Army. Prior to this week's update to the Commerce Department rules, earlier guidance per the U.S. Export Administration Regulations (EAR) noted that most export requests by China-based end-users that could contribute to a meaningful increase in Chinese military capabilities would be denied. "There is a presumption of denial for items that would make a direct and significant contribution to China's military capabilities," EAR guidance last published in October 2019 noted.