Philippines Will Gradually Ease Lockdowns as Testing, Relief Payments Remain Stalled
Manila will remain under lockdown, but nationwide restrictions will be modified in a byzantine three-tiered plan to ease restrictions in many areas and restart the Philippine economy.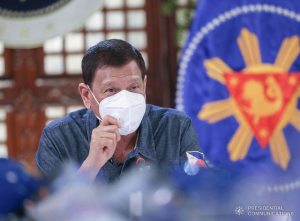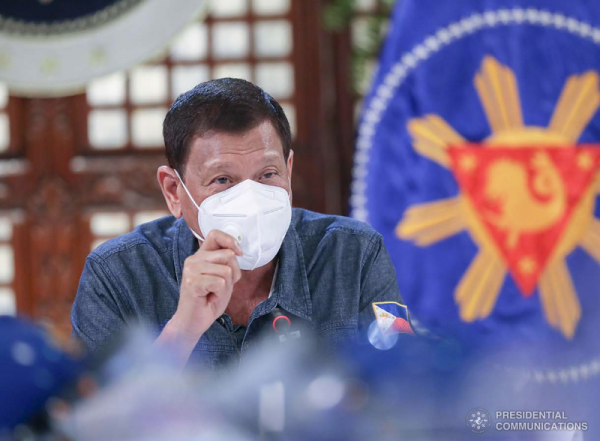 The Philippine government announced Tuesday it will ease quarantine measures in many areas of the country, but will extend lockdowns in Manila and some other cities until May 31.
Manila's lockdown, one of the world's strictest, will extend to 11 weeks, or 80 days – longer than the 76-day lockdown of Wuhan, the Chinese city that was the early epicenter of COVID-19.
Neighboring Laguna province and Cebu, the country's second largest city, which has seen a recent surge of COVID-19 cases, will also remain under lockdown, which the government termed a "modified" enhanced community quarantine (ECQ). That designation is the most stringent of a new three-tiered quarantine system in which some areas will be placed under general community quarantine (GCQ), while others will go under a lighter "modified" version of GCQ.
Presidential spokesperson Harry Roque said in a Tuesday briefing the lockdown had impacted the Philippine economy. "Government resources are limited, so we have to generate resources for the long-term fight against COVID," he said. "In the future, if without economic interventions, the result would be more harmful than the effects of COVID."
Filipinos have criticized the administration of President Rodrigo Duterte for a slow, inefficient dispersal of promised relief funds. The government says the funds are near depletion, but they have not yet reached all intended recipients.
The government has also missed its COVID-19 testing targets, reaching 8,000 tests a day on Monday despite saying in April it would begin a mass testing regimen. As of Tuesday, it has tested only 158,000 people, a minuscule fraction of its population of 107 million.
The delay in testing led residents in provincial areas that will see all quarantine protocols removed, which include urban centers such as Iloilo and Cagayan de Oro, to worry there may be undetected outbreaks in their communities.
Roque announced the new quarantine measures after Duterte gave a morning address in which he said restrictions would be eased in "some areas," but did not elaborate.
In Manila, which will go under "modified" ECQ, Roque said some industries would be allowed to operate at up to 50 percent capacity. Those industries are scheduled to be announced Wednesday. Some essential movement and limited transportation services will also be allowed.
Much of the largest Philippine island of Luzon, outside of Manila, will be placed under new GCQ rules in which people may go to work or take essential trips outside, provided their community does not have coronavirus cases. In low-risk areas, movement will go back to normal but physical distancing and the wearing of face masks will be made mandatory.
During its strict lockdown measures, the Philippines has seen its economy grind to a halt after two decades of consistent growth. Like much of the world, it has grappled with decisions on when and how to reopen sectors of its economy while reducing the chances of additional COVID-19 infections.
"We cannot afford a second or third wave to happen," Duterte said in his address.
The government also announced its new quarantine protocols as it has struggled to deliver relief funds to a promised 18 million beneficiaries. As of May 1, only 11.4 million had received cash aid, usually around $100 per person.
Last week, the think tank IBON Foundation said 97 percent of those 11.4 million Filipinos are "barely surviving the lockdown with cash aid that is way below the official poverty line."
Filipinos have stood in long lines, withstanding intense heat, to receive cash and food relief. Earlier this month, a man in Cebu died of heatstroke while waiting to claim cash assistance.
Critics have called on the Philippines to release more emergency funds and reassign money dedicated elsewhere, but the government has hesitated to sanction a widespread expansion of cash relief.
Duterte's Tuesday morning address was panned by many Filipinos who were angry he spent a small portion of the speech talking about quarantine protocols, economic relief, or mass testing. Most of the address was spent talking about the perceived threat of the communist New People's Army (NPA).
Duterte offered a cash reward of nearly $40,000 to anyone who provides information on a "top commander" of the NPA. He has offered cash bounties in the past for the arrest or killing of suspected rebels. "Just tell me if you have killed a commander or know where he sleeps," Duterte said in his address.
The president previously threatened to declare martial law after he accused NPA rebels of "lawlessness," shortly after seven relief volunteers delivering food aid were arrested and accused without evidence of belonging to the rebel group.