Philippine Court Asked to Annul Anti-Terror Law Amid Concerns It Will Target Dissidents
The new law has received sharp criticism from rights and legal groups. There's also skepticism it will achieve its stated goal of countering terrorism in the Philippines.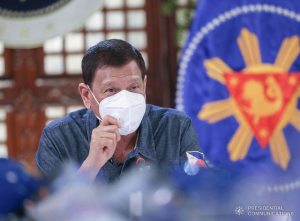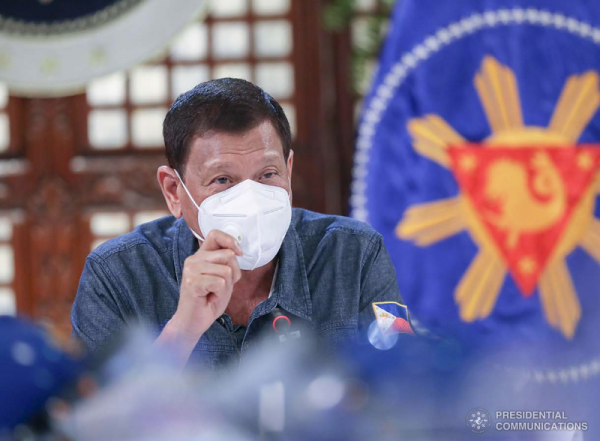 Days after Philippine President Rodrigo Duterte signed a sweeping new anti-terrorism bill into law, a leading congressman along with several lawyers and legal groups lodged a court challenge to its constitutionality, targeting provisions that they said could allow for the suppression of dissent and violations of privacy.
As of Tuesday, at least eight groups had filed Supreme Court petitions challenging the constitutionality of provisions of the law, according to a Rappler report. Some petitions aim to declare the entire law unconstitutional.
The petitions face an uphill battle, as the country's high court is packed with justices appointed by Duterte, but they reflect discontent over the law, which was fast-tracked through Congress during the coronavirus pandemic. The act has raised fears its implementation will give a potent new toolbox to authorities for use in cracking down on government critics.
Duterte had pushed for an anti-terrorism bill earlier in his tenure due to the threat of extremist elements in Mindanao and the Sulu Sea, including groups aligning with the Islamic State. In May 2017, the homegrown Maute militant group attempted to take the city of Marawi, beginning a five-month siege and leading to a declaration of martial law throughout Mindanao that lasted until the start of this year.
But critics believe the law is designed not to counter violent extremism, but instead to target government critics and create an environment where public dissent becomes discouraged. The law could have particularly adverse effects in the provinces outside of Manila, where activists are regularly arrested on dubious charges or extrajudicially killed in state-backed operations.
The law allows for the warrantless arrest of anyone proposing to commit terrorism, a vague term that several Supreme Court petitioners highlighted as deeply troubling and potentially unconstitutional.
Duterte will appoint a special anti-terrorism council with the powers to decide who is a "terrorist," leading to fears among local and international rights groups that it could be used for the administration to exact personal vendettas against its political opponents.
The law also allows suspects to be detained without charges for up to 24 days, along with 90 days of surveillance and wiretaps on suspected terrorists.
The lengthening of the maximum detention period has been particularly concerning to environmental, land, and indigenous activists throughout the country, many of whom raise the ire of local officials due to opposing large-scale infrastructure and development projects. In the past, authorities have often arrested such figures on questionable charges, but in most cases, they are able to post bail and get out of jail before the charges are ultimately dropped.
Edcel Lagman, a prominent opposition congressman from Albay province who filed one of the Supreme Court petitions, criticized the "imprecise and vague language" of the law's broad articles, saying it would leave people "perplexed on what to avoid doing, even as its vagueness is conducive to conflicting interpretations and arbitrary enforcement."
A group of law professors from Manila's Far Eastern University filed an additional petition, saying that the law would leave them unable to teach their students "that dissent and activism are part of democracy."
The new anti-terror law replaces a 2007 law, the Human Security Act, which targeted cases of conspiracy to commit terrorism and was not commonly used to detain or charge suspected terrorists or government critics.
However, the new law significantly broadens the definition of a "terror act" to include such actions as "creating an atmosphere and spreading a message of fear" and "provoking or influencing by intimidation the government or any of its international organizations."
In their petition, the Far Eastern University professors said the definition of terrorism was broad enough that Bono, the lead singer of U2 – who urged Duterte to respect human rights and paid homage to jailed opposition senator Leila de Lima during a concert in the Philippines last year – could be charged with terrorism.
Duterte said Wednesday morning the new law would be used to target members of the New People's Army, a communist rebel group engaged in one of the world's longest insurgencies.
This raised fears that legal activists could be "red-tagged" – a local term for being branded as communists without evidence – and detained under the new law.
The law, Duterte said, gives the government "the much-needed legal weapons that we need to fight terrorism."