China Is Weaponizing the Belt and Road. What Can the US Do About It?
The BRI-driven trend toward a Chinese sphere of influence is neither inevitable nor irreversible.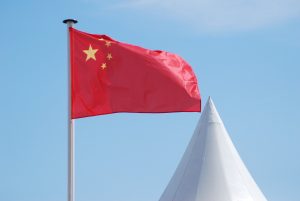 More than seven years have passed since Chinese President Xi Jinping unveiled the Belt and Road Initiative (BRI) in 2013. What began as the Silk Road Economic Belt and the Maritime Silk Road has expanded into space, cyberspace and global health. In the terrestrial and maritime domains, BRI now includes multiple deep-sea ports in strategic proximity to vital sea lanes and maritime chokepoints. The fact that a number of BRI port projects in the Indo-Pacific do not appear commercially viable raises questions about Beijing's motives for investing in these infrastructure assets.
The Chinese government's steadfast insistence that the BRI is purely a peaceful, "win-win" development initiative has been met with skepticism in many quarters. The rapid pace of China's military modernization, its program of civil-military fusion and its increasingly assertive posture throughout the Indo-Pacific have fueled suspicion about BRI and its strategic utility to China. Along with accusations of "debt-trap diplomacy," some critics warn that projects like Hambantota port in Sri Lanka or Gwadar port in Pakistan are part of a "String of Pearls" network of potential naval bases along the shores of the Indian Ocean.
It is certainly true that the maritime domain is critical to China's economic development and security. Since 40 percent of China's gross domestic product is derived from foreign trade, and more than 60 percent of trade and 80 percent of China's imported oil moves by sea, it's no surprise that the People's Liberation Army Navy's (PLAN's) budget has grown significantly, or that its strategy has shifted beyond China's coastal waters toward protection of vital sea lanes and its overseas interests. The PLAN's area of operations has now expanded beyond the so-called "second island chain," which stretches from Japan to Guam and to Indonesia. Its first – and thus far only – overseas base in Djibouti is located at the entrance to the Bab-el-Mandeb strait leading to the Suez Canal and European markets.
Along the Maritime Silk Road, BRI port projects bolster the PLAN's ability to operate further afield. BRI ports in the Indo-Pacific are not naval bases per se, but they often have dual-use commercial and military functionality. What Beijing calls "civil-military fusion" is now codified in laws and regulations that require overseas infrastructure projects to be built to PLA military specifications and mandate that Chinese-owned businesses must support PLA operations. Labeled "strategic strongpoints" by Chinese planners, these ports incorporate features that boost their potential military utility and expand the PLA's logistics network to facilitate power projection further from China's shores.
But to look at these "strategic strongpoints" in isolation is to miss the real danger, which is that they are components of a suite of infrastructure, economic and other assets being assembled by Beijing that serve as platforms for influence and leverage in BRI host states. That includes the Digital Silk Road, with Huawei networks and "Smart Cities" surveillance technologies. It also includes the "BRI Space Information Corridor," with the Beidou satellite system. And the BRI's terrestrial, maritime, digital and space elements are combined with financial and trade ties, active diplomacy and rapidly expanding Chinese military engagement and arms sales throughout the Indo-Pacific region. As "Weaponizing the Belt and Road Initiative," a recent Asia Society report by one of the authors, points out, these trends are contributing to the emergence of a Sinocentric ecosystem that will do far more to hamper the United States' ability to operate effectively in the region than Chinese military bases ever would.
This trend toward a Chinese sphere of influence is neither inevitable nor irreversible. The U.S. and its partners can compete and out-compete China – not in a race to build infrastructure, but through a consistent, coherent, credible, comprehensive and collaborative U.S. strategy toward the Indo-Pacific.
First and foremost, it's imperative that U.S. close the gulf between the rhetoric of the Free and Open Indo-Pacific strategy on the one hand and its implementation and funding on the other. On the military front, this includes enhanced military diplomacy and bolstering military-to-military ties with concerned states. Tried and tested policies such as international military education and training pay long-term dividends. More urgently, on the political, economic and technological side, it means policies and programs that are seen as more than just China-bashing – that take other partners' legitimate interests into account and that inspire renewed confidence in American commitment and capability.
To be successful in the competition for influence with China, the U.S. needs to adequately fund the U.S. international affairs and development agencies and programs that are foundational to America's diplomatic reach and its soft/smart power. Bolstering U.S. influence requires robust investment in people-to-people ties, including through exchange programs and other initiatives. And in addition to strengthening alliances and ad hoc partnerships such as the "Quad" with like-minded states such as Japan, Australia and India, the U.S. needs to reverse the vacuum it created by deserting international forums and neglecting regional organizations such as the Association of Southeast Asian Nations.
Lastly, diplomacy with China itself should not be abandoned. Sustained and high-level strategic dialogue is an indispensable tool for setting limits, deterring challenges, dispelling misconceptions, building confidence, and reducing risk through crisis prevention or management.
These are all tools that the United States has wielded effectively in the past and cannot afford to discard now — especially at the moment when China is "weaponizing" the largest-scale infrastructure project the world has ever known.
Adm. (ret.) Samuel J. Locklear III, U.S. Navy, is president of SJL Global Insights LLC. He served as commander of U.S. Pacific Command until 2015.
Daniel Russel is vice president of the Asia Society Policy Institute. He served as special assistant to the president for Asian affairs and as assistant secretary of state in the Obama administration.