Uzbekistan Hedging Vaccine Bets with Russian Purchase
Uzbekistan launches trials of a Chinese vaccine, but purchases Russian vaccine.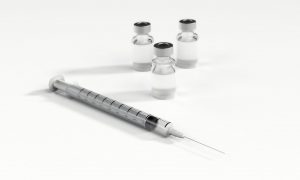 On December 10, Uzbekistan launched phase three clinical trials for the Chinese recombinant coronavirus vaccine produced by Anhui Zhifei Longcom Biopharmaceutical. Clinical trials are conducted, in three phases, with the purpose of testing the safety and efficiency of a product. Only a month ago, Uzbekistan officials reasoned that it would be able to acquire the vaccine as a priority country at a reduced price in exchange for hosting clinical trials. 
Meanwhile, on December 19, the Bloomberg COVID-19 Tracker reported that Uzbekistan made a deal to purchase 70 million doses of vaccines from Gamaleya, the developer of Sputnik V — Russia's COVID-19 vaccine — which is enough to cover the entire Uzbek population in a two-dosage vaccination. It seems Uzbekistan will not use the Anhui Zhifei Longcom Biopharmaceutical vaccine it is testing, but will use a vaccine that is already available from Russia.
The Anhui Zhifei Longcom Biopharmaceutical clinical trials are a 12-month process monitored by eight pharmaceutical company employees and local health care workers. The clinical trial has 5,000 participants. 
To impart confidence to the population in the safety of the vaccine in response to earlier social media outrage for supposedly turning the Uzbekistan population into lab animals for the Chinese vaccine, the Minister of Innovative Development of Uzbekistan, the main counterpart of the clinical trials, announced that his family members were vaccinated 14 days before the launch of the phase three of the clinical trial and had no adverse effects. 
The start date of clinical trials were fast-tracked and launched only a month after the Chinese vaccines arrived in Uzbekistan. Initially, it was announced that the preparatory work of training local health care workers and selecting volunteers for the clinical trial would take four months. The rush is taking place in the background of several pharmaceutical companies around the world rolling out vaccines.
The news around Uzbekistan's purchase of enough Russian vaccine to cover the whole population is less clear. News in the past several months has oscillated between Uzbekistan conducting clinical trials, purchasing, and producing the Sputnik V in Uzbekistan. On December 4, Russia delivered to Uzbekistan 100 samples of Sputnik V for reportedly testing the product in order to register for further production in large quantities in the country. But only two weeks after the delivery, news appeared that Uzbekistan purchased 70 million doses of Sputnik V.
Earlier, Russian and Uzbek pharmaceutical companies apparently agreed to deliver 35 million doses of vaccine to Uzbekistan, but Uzbek officials pushed back saying that no vaccine would be purchased until it was closely tested. In November, the Ministry of Health of Uzbekistan announced that Uzbekistan would start trials of the Russian vaccine sometime at the end of 2020, or the beginning of 2021.
The news on the purchase of Sputnik V was unexpected and has not been commented by officials in Uzbekistan yet. But there are several controversies and disparate messaging that is coming from Uzbekistan officials. 
One of the reasons for testing the Chinese vaccine in Uzbekistan was the right to purchase at negotiated prices and setting up local production for exporting to neighboring countries. Uzbekistan said it wants to vaccinate 60 percent of its population by June 2021, but it is unclear how this will affect the ongoing clinical trials. 
At some point, officials will have to explain why they clinically tested one vaccine, but purchased a different vaccine. One interpretation is that this is merely hedging behavior — responding to uncertainty about both vaccines but placing two bets. It is also unclear why although Tashkent announced plans for a clinical trial of the Russian vaccine, but nevertheless seems to have skipped that step in choosing to purchase the vaccine instead. The reporting and messaging about these developments has not been clear.