India and Nepal Hold Joint Meeting Amid Improvement in Ties
The recent thaw in relations, however, does not mean Kathmandu is willing to budge on its boundary position.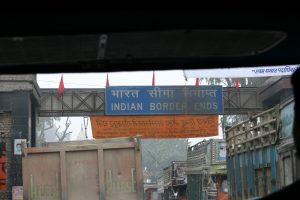 The sixth edition of the India-Nepal Joint Commission was held in in-person in New Delhi on January 15, with the Indian side being led by External Affairs Minister S. Jaishankar and the Nepalese delegation headed by Foreign Minister Pradeep Kumar Gyawali. The meeting marks a significant improvement in relations between the two countries which, last year, inched towards the rock bottom following territorial claims and counterclaims by both sides.
It also takes place amid considerable political turmoil in Kathmandu as infighting within the ruling Nepal Communist Party led Prime Minister K.P. Sharma Oli's government to recommend the dissolution of Nepal. The Himalayan country is scheduled to hold fresh elections in April and May this year.
According to an Indian Ministry of External Affairs statement following Friday's meeting, "The Joint Commission comprehensively reviewed all aspects of multifaceted cooperation between the two countries and explored ways to further strengthen the traditionally close and friendly ties." The statement added: "Both sides discussed several areas of cooperation including in the areas of connectivity, economy and trade, power, oil and gas, water resources, political and security issues, border management, development partnership, tourism, culture, education and capacity building."
The MEA statement noted progress on connectivity initiatives, including a new India-Nepal rail link and proposals for other railway projects, as well as infrastructure development to smoothen cross-border movement such as new integrated check posts.
"Discussions were held on expediting joint hydropower projects, including the proposed Pancheshwar Multipurpose Project, which have numerous benefits for the people of both countries," it stated.
While the MEA statement quietly – and understandably – sidestepped the question of whether territorial disputes were discussed by the two sides, Gyawali confirmed at a public event that the Nepalese side had indeed raised them. The Hindu, reporting on the Nepalese foreign minister's speech at the Indian Council of World Affairs – an MEA-funded New Delhi think tank – noted him as also stating the "urgency of finalizing and finishing" the demarcation and mapping of the India-Nepal boundary at Susta and Kalapani.
India and Nepal had spent the better part of 2020 in territorial squabbles as Oli fanned Nepalese nationalism — which often translates to a robust public position on India — for domestic purposes. Nepal's approval of a new map early summer last year that includes territory India claims as it owns, as well as growing suspicion in New Delhi that Beijing is behind Nepal's vocal territorial assertiveness – a position Indian army chief General M.M. Naravane undiplomatically articulated last May at a think tank event – had complicated matters.
Following an informal Indian blockade of Nepal in 2015, relations between the two neighbors, connected through kinship as well as economics, entered a rough patch. Renewed territorial disputes as well as Nepal's continued cultivation of relations with China – as visible from a high-profile Kathmandu visit of President Xi Jinping in October 2019 – have piled on to the list of preexisting problems in the India-Nepal bilateral relationship.
However, a spate of visits of key Indian officials to Nepal in the final quarter of last year marked the beginning of a thaw in relations – a truce uneasy as it is contingent on the how Nepal's domestic politics will shape up over the course of the year.
Domestically, Oli continues to signal that he is open to better relations with India provided it is "equality-based," as he told the Upper House of Nepal's parliament during an extraordinary session on January 10. However, to the extent to which Oli may indeed succeed in drawing Indian closer as he continues to cling to his brand of nationalism – perhaps, to secure New Delhi's support for his fresh bid as prime minister – remains to be seen.