India's Vaccine Diplomacy: A Potent Card?
While China has faltered in delivering COVID-19 vaccines to South Asian countries, India has stepped in.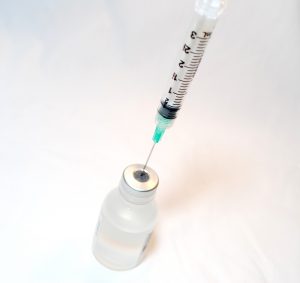 Days after it began vaccinating its own population against the novel coronavirus, India has begun dispatching millions of doses of its indigenously manufactured COVID-19 vaccines to its South Asian neighbors and key partner countries further afield.
After having sent consignments of testing kits, personal protection equipment, respirators, and medicines to other countries to help them fight the COVID-19 pandemic, India is now reaching out to them with "vaccine diplomacy."
In keeping with its "Neighborhood First" initiative, the first consignments of the Covishield vaccine — which is developed by AstraZeneca and Oxford University and manufactured by the Serum Institute of India — and Covaxin, a locally developed and manufactured vaccine by Bharat Biotech and the Indian Council of Medical Research, have gone to its immediate neighbors, Bangladesh, Bhutan, Maldives, Myanmar, and Nepal, and to key Indian Ocean partners, Mauritius and Seychelles. Sri Lanka will begin receiving vaccine consignments from January 27 and Afghanistan will do so after it has completed regulatory clearance procedures.
Pakistan is conspicuously absent in the list of India's vaccine beneficiaries. Indian officials have said that Islamabad has not asked for its vaccines.
In addition to the vaccine grant assistance to its neighbors, India has also set in motion commercial supply of vaccines to several countries, including Saudi Arabia, South Africa, Brazil, and Morocco.
Vaccine Maitri (Vaccine Friendship), as India calls its drive to provide other countries with the COVID-19 vaccine, has evoked a positive response globally. Neighboring governments, including ones like Nepal which have been sparring with India in recent months, have expressed gratitude, while others like the U.S. applauded India's gesture.
India's gesture of sharing its vaccine supplies with other countries stands in sharp contrast to several rich countries that are cornering, even hoarding vaccine supplies. Although a handful of rich countries account for just 16 percent of the world's population, they have cornered 60 percent of the vaccines bought globally.
India's Vaccine Maitri initiative will help ease to some extent the "vaccine inequality" in the world by making COVID-19 vaccines more accessible to developing countries.
India is one of the largest manufacturers of vaccines in the world; it supplies around 60 percent of the global requirement of DPT, BCG, and measles vaccines. Vaccine Maitri will add to its credibility as a reliable vaccine producer.
Indian vaccines have shown less side-effects and are low cost and easier to store and transport. Global demand for its COVID-19 vaccines is soaring; some 90 countries have entered into pacts for its procurement.  Its commercial supply of the vaccines will benefit Indian pharmaceutical businesses now and in the long run.
India's gifting of vaccine is serving to polish its global image and earn it goodwill, especially in South Asia where it is often criticized for its "big brother" behavior. Importantly, Vaccine Maitri will serve as a powerful soft power tool to counter China's considerable influence in South Asia, Africa and elsewhere.
Beijing's role as trade partner, investor, and supplier of military equipment in India's neighboring countries has grown by leaps and bounds especially with them partnering with China in its Belt and Road Initiative. Lacking the kind of economic resources that China commands, India's efforts to erode that influence have been largely ineffective.
New Delhi is hoping that by earning public goodwill and helping neighboring governments at a time when they are battling serious public health crises, Vaccine Maitri will enable India to erode Chinese influence in South Asia.
Both India and China supplied Asian and African countries with protective equipment and medicines during the pandemic. Their vaccine diplomacy is a follow-up effort to win hearts, minds and influence especially in the developing world.
India seems to have gained a head-start over China in this regard, especially in South Asia. Chinese vaccines are yet to reach the region. Even Pakistan, its closest ally, is expected to receive the first consignment of Chinese COVID-19 vaccines only by the end of this month.
China's conditions for supply of its COVID-19 vaccines seems to have not gone down too well with some South Asian countries, including Bangladesh, Nepal, and Sri Lanka. Apparently, China wanted the Bangladesh government to share the cost of vaccine trials and when it refused, talks on vaccine supply broke down. It prompted Bangladesh to turn to India.
So how effective will Vaccine Maitri be as a tool of India's diplomacy? Will it further India's interests? While there is much euphoria in India over the global role the country is playing in fighting the pandemic, Indian are debating whether India should be exporting the vaccine when its domestic needs are high. Could surging exports of Covaxin and Covishield result in diminishing vaccine doses being available for domestic use?
Analysts are also warning that the positive impact of such goodwill gestures is transient as gratitude does not last long in relations between countries. Although China received massive amounts of capital equipment from the Soviet Union in the 1950s to help with its industrial development, Moscow's goodwill gesture did not result in a friendly China. By the mid-1960s, China was openly hostile to the Soviets, points out Indian foreign policy analyst Manoj Joshi.
India's vaccine diplomacy is unlikely by itself to change its relations with its neighbors overnight. But it is a step in the right direction and, if followed up with less arrogant policies toward its neighbors, could contribute to them perceiving New Delhi as a gentler giant. It could blunt the propaganda of anti-India forces in its neighborhood.