Uzbekistan Takes Further Steps Toward Eurasian Economic Union
Tashkent's 2021 strategy directs several government agencies to align with a number of EAEU regulations.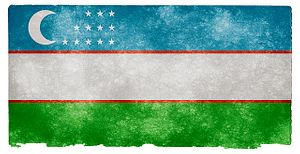 Tashkent became an observer in the Eurasian Economic Union (EAEU) on December 11, 2020, and has already undertaken deliberate steps on the path toward full membership. Tashkent plans to commit to half of the EAEU's requirements and technical standards for products exported to the union market. In the Uzbek government's proposed 2021 strategy, several government agencies are tasked with drafting national documents to align with 26 (out of an existing 48) EAEU technical regulations for common market products.
The proposed activity indicates serious intentions and ongoing planning by the government to prepare the regulatory requirements for trade activities within the union. The government likely believes that such regulations will prepare a greater number of products for unimpeded and guaranteed entrance to the EAEU market, and that membership will open doors to larger markets for Uzbek producers.  
It is not surprising that Tashkent's actions in regard to the EAEU are aimed at ensuring markets for its products. Trade concerns are top priorities for senior officials in the Uzbek government. President Shavkat Mirziyoyev's watershed speech in 2019 framed the EAEU question in the following terms: "If producing quality, world-class, export-oriented products is one problem, finding markets for them are ten problems. Russia and the Eurasian Economic Union are our main partners, whether we like it or not. Seventy percent of our sales go to them. They will soon switch to the same marking for EAEU products. When we move our products through this union's territory, they will stand out, and the attitude to them will be different. Who will suffer from this?" 
The 2019 speech highlighted the president's anxieties about Uzbekistan's dependence on the EAEU market and concern that a lack of standardization to match EAEU regulations would result in bans or reduced attractiveness of his country's products. While the statistics in Mirziyoyev's 2019 speech were exaggerated — in reality, the share of Uzbekistan's foreign trade with the EAEU is 30 percent, while the volume of agricultural exports exceeds 75 percent — there is a heavy emphasis on the role of the EAEU in Uzbekistan's economy and that role is growing. According to EAEU estimates, in 2016-2019, the total trade between Uzbekistan and the member states doubled from $4.5 billion to $9.1 billion. 
Drafting national documents to align to EAEU technical regulations are not the only activities that will be taking place in 2021. In the words of a Russian official, other efforts are underway that are not constrained to merely technical regulations and standards. Russia's Deputy Prime Minister Alexey Overchuk recently announced at the Gaidar Forum, organized by the Russia-based Gaidar Institute for Economic Policy, which has ties to the government of Uzbekistan for a study on economic implications of EAEU membership, that Russia has been and will continue working with Uzbekistan on a number of areas to help the country to prepare for full membership. According to Overchuk, Russia has been helping with the synchronization of tax systems between the EAEU and Uzbekistan for two years and will help with customs and other requirements to grow trade volumes.
Uzbekistan's activities with regard to World Trade Organization membership and closer activities with the European Union are usually presented as a counterbalance to Uzbekistan's moves toward the Russia-led organization to emphasize that Tashkent is equally cooperative with all partners without showing a preference. Nevertheless, in the same 2021 government plan, WTO and EU activities received a shallow outlook limited to merely organizing meetings, negotiations, and training. Those directions are broad and lack the specifics that were listed for EAEU efforts.  
Tashkent has proposed concrete steps in developing technical orders for products required by EAEU countries. The development of regulations to align to half of the existing EAEU rules is the first step in moving beyond political statements and paving the way toward full membership. There is little doubt left about Tashkent's serious intentions to join the organization. Eventually, the remaining regulations will be adapted and synchronized to prepare the country for full participation in the union.