Russia Planning Afghanistan Conference
Russia has reportedly invited representatives of the Afghan government, the Taliban, China, Pakistan, and the United States to Moscow for a meeting next week.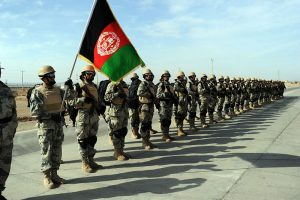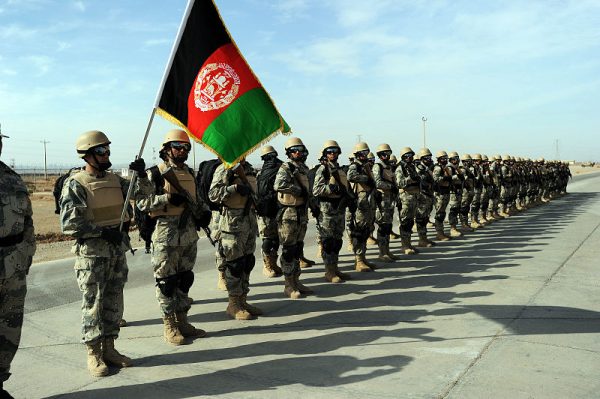 Russia plans to host a meeting on the Afghan peace process next week, a development that comes amid a flurry of other efforts to inject life into the stalled process.
On March 9, the Russian Ministry of Foreign Affairs confirmed that it was planning a conference on Afghanistan for March 18 in Moscow. Invitations were sent to Afghan President Ashraf Ghani and Abdullah Abdullah, chair of Afghanistan's High Council for National Reconciliation. 
According to TOLOnews, council spokesperson Fraidoon Khwazoon said  the council was still determining whether to participate in the conference or not. He added, "Russia has an important role in the Afghan peace process."
The Taliban and representatives of China, Pakistan, and the United States have also been invited. Russian Foreign Ministry spokesperson Maria Zakharova said negotiations will focus on "ways to help advance inter-Afghan talks in Doha, reduce the level of violence and end the armed conflict in Afghanistan and help it develop as an independent, peaceful and self-sufficient state that would be free from terrorism and drug trafficking."
The United States, which recently reportedly sent a proposed peace plan to Kabul for review, has not commented specifically on the Russia conference. U.S. Secretary of State Antony Blinken, in an undated letter acquired and published by TOLOnews over the weekend, provided a glimpse into present U.S. thinking on the subject of Afghanistan. In essence, while Washington decides whether to withdraw its forces by May 1 or not, the United States would like to see signs of life in the Afghan peace process. 
In the letter, Blinken suggests a high-level United Nations conference including representatives from Russia, China, Pakistan, Iran, India, and the United States to "discuss a unified approach to supporting peace in Afghanistan." Blinken also notes that U.S. Afghan envoy Zalmay Khalilzad would be dispatched to the Taliban and Kabul with a proposal (the proposal was also leaked). Blinken further suggested Turkey as host for senior-level meetings between the Taliban and the Afghan government to finalize a peace agreement and urged the settling of an agreement on a propose 90-day reduction-in-violence. 
The timing of the Russian initiative rings not entirely as a counter-proposal, but it isn't exactly in accord with Washington's suggestions either. Indeed, Russia and the United States have long danced around each other regarding Afghanistan — not necessarily working in concert, nor entirely at odds.
During a press briefing on Monday, U.S. State Department spokesperson Ned Price took questions on Afghanistan. While he declined to comment on the letter and proposal, Price did underscore the ongoing role of Khalilzad in the peace process and stressed that "everything, every idea we have put on the table, every proposal that is out there, certainly any proposal that we would endorse, we understand that this process at its core must be Afghan-led and Afghan-owned." Price stated that it is "ultimately the right and responsibility of Afghans to determine their political future" and characterized the U.S. role as "support." Price stated twice that Washington is not trying to be "prescriptive," perhaps a nod at the Afghan backlash against the leaked proposal, perceived by some — in tandem with Blinken's letter — as pushy.
With Washington stressing that all options remain on the table, Russia's effort isn't necessarily unwelcome. That said, we can be fairly sure that if a U.S. representative attends it won't be Blinken. The secretary will be in East Asia visiting Tokyo (March 16-17) and Seoul (17-18) before a scheduled meeting with Chinese diplomats in Anchorage, Alaska on March 18. If anyone, Khalilzad makes the most sense to attend. He has joined past meetings arranged by Russia with China, the United States, and Pakistan on Afghanistan. 
With reporting from Vladimir Isachenkov for the Associated Press in Moscow.