Uzbekistan Needs a Navruz for Human Rights
Tashkent's continued authoritarian habits undermine positive steps.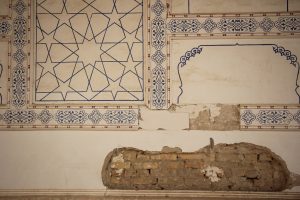 Ask any Uzbek or, for that matter, any Central Asian what her favorite holiday is and nine times out of ten you are likely to hear the same answer: Navruz. Literally translated as "new day," Navruz (also spelled Nowruz), is celebrated annually in Uzbekistan and much of Central Eurasia on or around March 21, the day of the vernal equinox. To prepare for the holiday, Uzbeks traditionally tidy their homes and mahallas (neighborhoods). Some buy new clothes. Walking around any mahalla you are likely to observe groups of women, but also men, huddled near a kazan (a large pot) stirring sumalak, the main ceremonial dish of the holiday. Sumalak is distributed among neighbors, relatives, and friends, along with charity to the less fortunate. Apart from Navruz's colorful clothes, music, dancing, and food, perhaps what makes the holiday so beloved is what it represents: Renewal. Navruz is that time of year when the sun begins to overcome cold and darkness.
Battered by a harsh, cold winter marked by both the pandemic and protests over gas and electricity outages, and a return to some authoritarian tactics reminiscent of past years, Uzbekistan's human rights record needs its own Navruz. 
As President Shavkat Mirziyoyev heads into an election later this year he continues to use rights-respecting language, for example, during his address to the U.N. Human Rights Council on February 22. In his address, among other important pledges, he committed Uzbekistan to ratifying the Optional Protocol to the Convention against Torture and the U.N. Convention on the Rights of Persons with Disabilities, and pledged to "radically increase the role of women in the public, political, and business life of the country." More significantly than his U.N. Human Rights Council speech, Mirziyoyev stopped to take live, unscripted, questions from local reporters during a recent visit to Namangan – the first time an Uzbek president has taken live questions from journalists in this way in nearly 20 years. 
While the above are unmistakably positive developments, Uzbekistan's authorities have faltered on implementing the country's human rights commitments during the COVID-19 pandemic, and heavy-handed tactics are threatening to derail earlier reforms. In the past several months, the government has cracked down on media freedom and continued its long-standing practice of refusing registration to independent nongovernmental organizations (NGOs). Political and religious prisoners remain behind bars while new draft laws on religion, assemblies, "informatization," and a proposed criminal code exhibit classic authoritarian features. An unwillingness by the government to rein in the outsized influence of the security services, to openly acknowledge past abuses, rehabilitate wrongfully imprisoned individuals, and to hold officials accountable for wrongdoing are fueling a sense that the government supports the status quo, or worse, wants to turn back the clock.
"Don't Be Afraid… The President Is Behind You"
During a February visit to Fergana, while meeting journalists, including the muckraking outlet Daryo.uz, Mirziyoyev underlined his support for their work. As he has done in several public addresses, he encouraged them to continue holding the government accountable:
You are my comrades-in-arms, I count on your help. I see you as a force that fairly tells about our achievements and shortcomings to our people … I want to ask you one thing: do not be lazy in your striving for answers. Don't be afraid to deliver [information] fairly. The president is behind you. Those days are over. We will not deviate from this path. Justice, justice, justice! Only truth. The more truth we can convey, the greater the good. Yes, today some do not like you, but managers will still work according to your messages, and correct [shortcomings] … This will lead to systematic work. I wish you the best in your work.
Given Uzbekistan's legacy of censorship and imprisoning journalists, Mirziyoyev's message was both welcome and needed. But only days before, on January 30, plain-clothed police officers in Termez detained Otabek Sattoriy, a blogger who covers local corruption on his Telegram and YouTube accounts, entitled "Xalq Fikri" ("The People's Opinion"). On February 1, a Termez criminal court charged Sattoriy with extortion (Art. 165(3)), placing him in pretrial detention. It later emerged that he could face up to 15 years in prison for this charge.
Sattoriy's lawyer and relatives told the Committee to Protect Journalists they believe the charges against him are fabricated and retaliation for his well-documented criticism of the governor of Surkhandarya region. To date, authorities have presented no credible evidence of Sattoriy's alleged extortion. At the time this article went to press, authorities had fined Sattoriy $940 on charges of defamation and spreading "false" information, and expanded the charges against him to include "insult" and "defamation." As of February 27, his family reported having not seen or heard from him since his detention on January 30.
It remains to be seen whether the authorities' allegations against Sattoriy ultimately prove to be legitimate. But the decision to detain a blogger on criminal charges, rather than bring civil charges, just a few short years after the government freed long-imprisoned reporters and after its much-lauded pledge to end criminal defamation, was highly worrying and caused immediate concern in civil society and diplomatic circles. Extortion and fraud were the charges of choice leveled at human rights defenders and journalists during the rule of Uzbekistan's former authoritarian president, Islam Karimov. Uzbek parliamentarian Rasul Kusherbayev, who has garnered a reputation for staking out critical positions, called Sattoriy's detention a "horror and a disgrace for the policies of the state." 
Sattoriy's arrest came a few months after the Agency for Information and Mass Communications (AIMC), a government body with the power to revoke media licenses, warned nearly a dozen outlets in writing that they could face "serious legal consequences" for a range of alleged violations, including misinterpreting statistics, amplifying anti-government sentiments, and diminishing the state's role and image. Add to this Tashkent-based Al-Jazeera correspondent Agnieszka Pikulicka-Wilczewska's public revelations that she had been the victim of a months-long campaign of pressure and sexual harassment in relation to her application for journalistic accreditation.
As if this were not damaging enough, two parties in the Uzbek parliament, Milliy Tiklanish and Adolat, in mid-February introduced a raft of amendments to the country's criminal and administrative codes and law on "informatization" that would severely restrict the freedom of speech and assembly. Written in vague terms, the amendments introduce criminal responsibility for "actively disobeying the legal requirements of government officials, public calls for mass disturbances and violence against citizens." The changes would also punish "bloggers" and website owners for the distribution of "false information that threatens public order and security, calls for riots, use of violence against citizens, holding meetings in violation of the established order, rallies, street processions and demonstrations."
In a widely shared video, managing partner of the legal firm Legalmax Mukhammadali Makhmudov said that the draft laws were "ill-informed" and appeared aimed at restricting the activities and socially-engaged citizens – the very people Mirziyoyev encouraged in his recent remarks. Makhmudov points out that references in Uzbek law to the term "blogger" are out of date and imprecise. "[T]he current realities are completely different," said Makhmudov. 
Broadcasting activities in Telegram, "live magazine" or other internet sites have gone far beyond the regulation of the law on informatization… in Russia there were attempts to regulate the sphere. There was a special law, it was determined that a blogger is a person who has a certain number of his audience – 3,000, 5,000 people. They fell under certain regulation. And even in Russia it did not work out. We are also following this path, unfortunately, as Russia is in this respect. If this is done as thoughtlessly as now, the consequences will be extremely unfavorable for our civil society.
Ignoring the consequences, Alisher Qodirov, head of the Milliy Tiklanish and deputy speaker of the legislative chamber of Uzbekistan's parliament, who stressed his party's independence during the December 2019 parliamentary elections, is out defending the proposed legislative changes. "Freedom of speech, no matter how free it is, should not hinder the peaceful development of society," said Qodirov, in phrasing that harkened back to earlier times when Islam Karimov would invoke instability in neighboring Afghanistan, Kyrgyzstan, or Tajikistan to justify harsh controls.
Public criticism forced the government to rein in the AIMC's intimidating rhetoric to media outlets and to issue accreditation to Pikulicka-Wilczewska. Uzbekistan's parliament should reject the current draft laws or amend them in accordance with Uzbekistan's international obligations to protect free expression and peaceful assembly and the president's statements calling for such progress.
"They Probably Want to Finish Him Off"
In February, Mirziyoyev signed a law strengthening the criminal procedure code's ban on police interrogating detainees outside the presence of their lawyers. In January, in an annual address to both houses of parliament, he announced plans to close over 20 open-air prison colonies and expand supervised release and probation as alternatives to incarceration. While important steps, these announcements have been overshadowed by Uzbekistan's continuing imprisonment of individuals on political and religious grounds – some of whom have been in prison since the Karimov era and others detained more recently – in addition to continuing reports of torture and ill-treatment.
In the aftermath of Uzbekistan's 2005 Andijan massacre, Karimov's paranoid rule turned the country inward, with numerous prosecutions of officials, members of the military, and other "internal enemies" that the government accused of espionage. Since Mirziyoyev assumed the presidency in late 2016, authorities have released over 60 rights defenders, journalists, and opposition figures from jail. But the security services continue to misuse criminal code articles 157 and 160, high treason and espionage, respectively, to target former officials, members of the military, and even an academic and prosecute them in closed trials that are marred by due process concerns and reports of torture.
Prisoners caught up in the "spymania" include soldiers Alisher Achildiev (in prison since 2006), Ravshan Kosimov (2008), Viktor Shin (2010), and more recently former ambassador Kadyr Yusupov (2018), military reporter Vladimir Kaloshin (2019), think tank director Rafik Saifullin (2020), and colonel Akbar Yarbabayev (2020).  There are dozens of other such espionage cases, many involving Tajik nationals or Uzbeks who lived along and regularly crossed the Uzbek-Tajik border, that deserve close review.
Lawyer Sergei Mayorov, who represents several of the individuals named above, told this author in December 2020 that torture has occurred in every espionage case he has argued. He said it was routine for judges in these cases to summarily dismiss his clients' credible allegations of abuse and for the trials to remain closed to the public.
Malika Kosimova has been fighting to end her son Ravshan's unlawful imprisonment on espionage charges since his arrest in 2008, when he was imprisoned after being tortured. She said that officials at Ravshan's open-air colony settlement in Pskent (Prison #50) recently cited him for trumped-up "violations of prison rules," which she fears are a precursor to his transfer back to a stricter, closed prison. Kosimova and Mayorov believe that authorities may be retaliating against Ravshan because he recently testified as a witness against officials accused of torture in another case. "They probably want to finish him off," Malika said. Kosimov's sentence ends in 2023.
Relatives of Kadyr Yusupov told this author that together with five religious prisoners, Yusupov was placed in solitary confinement for two weeks in April 2020 after complaining to the prison warden, Sunnat Dustboyev, about how prison guards restricted religious prisoners' attempt to fast for the holy month of Ramadan. The five further alleged in a letter to the Association for Human Rights in Central Asia that they were handcuffed and beaten with rubber batons in prison #4 in Navoi. While Dustboyev was later transferred to another facility, the episode shows the need for independent monitoring inside Uzbekistan's prisons. Robust, independent monitoring and investigations of torture could certainly be spearheaded by Feruza Eshmatova, Uzbekistan's newly appointed Ombudswoman for Human Rights.
These serious abuses fly in the face of Mirziyoyev's 2017 anti-torture decree, which renders inadmissible any evidence obtained through torture, and lend urgency to his pledge before the U.N. Human Rights Council to invite the U.N. Special Rapporteur on Torture to visit the country. Mirziyoyev could also direct the Presidential Commission on Pardons to immediately examine the cases of all remaining political and religious prisoners, and release and rehabilitate them without delay.
Don't Reinvent the Human Rights Wheel
From forced evictions to domestic violence, many more human rights challenges deserve attention than there is room to consider in just one article. But more than four years into Mirziyoyev's reform plans one important lesson is clear: The Uzbek government need not reinvent the human rights wheel. Instead, to shed its authoritarian legacy, it should allow Uzbekistan's increasingly vibrant civil society a meaningful seat at the policymaking table and follow through on their recommendations.
Responding to the invitation for civil society input outlined in Mirziyoyev's June 2020 decree adopting Uzbekistan's National Human Rights strategy, activists drafted a 56-page proposed NGO code that would aim to reform the Justice Ministry's highly restrictive and burdensome NGO registration application process. However, more than half a year since the Justice Ministry was to have finalized the NGO code, it has yet to organize a joint session to consider civil society's proposed version. The ministry also continues to refuse registration to the independent civil society groups who work on sensitive topics such as rights defender Agzam Turgunov's "Human Rights House," Chiroq, a Karakalpakstan-based rights group that monitors forced labor, or civic volunteer group Qanot Oltin, which has been refused registration a whopping 20 times by the Tashkent City Department of the Justice Ministry.
The story is strikingly similar with respect to the legal profession. In 2019, following his visit to Uzbekistan, the U.N. Special Rapporteur on Lawyers and the Judiciary recommended the government adopt legislation to ensure that the bar association be made genuinely independent of the executive branch. In response, a working group of independent lawyers, including Mayorov, spent months developing amendments to the existing law. More than half a year has passed since proposing their draft amendments, and neither the Justice Ministry nor the parliament has invited any members of the working group to discuss their recommendations.
Alongside Turkmenistan, Uzbekistan is one of only two post-Soviet states where consensual sexual relations between men are still criminalized, carrying a prison sentence of one to three years (Article 120) – a Soviet-era provision that U.N. human rights mechanisms have repeatedly said should be repealed. Sadistic hate crimes against LGBT people, especially beatings and torture of men perceived to be gay, occur with regularity in Uzbekistan and are often recorded and posted online. Courageous Uzbek LGBT activists like Anvar Latipov and Shohruh Salimov have braved abuse, online attacks, and social ostracism while publicly calling on the president and parliament to reform Uzbekistan's homophobic criminal law. They hoped that a new round of amendments to the criminal code recently announced might exclude the notorious Article 120. But a draft of the code posted for discussion in late February included the same provision, now appearing as Article 154. Criminalization and violence against LGBT people need to be replaced by tolerance if Uzbekistan truly aims to live up to its seat on the U.N. Human Rights Council.
With temperatures still below freezing, and less than a month before sumalak starts to appear in kazans in Uzbek mahallas, Uzbekistan's human rights record is at a critical inflection point. Any process of meaningful change is difficult and requires periodic renewal and re-commitment to be successful. Human rights improvements will depend on the government's willingness to excise Karimov-era tactics and a concerted effort to include the voices of independent civil society in law and policymaking.
Steve Swerdlow is an associate professor of the practice of human rights at the University of Southern California. A human rights lawyer and expert on the former Soviet region, Swerdlow was previously a senior Central Asia researcher at Human Rights Watch. Follow him on Twitter @steveswerdlow