Understanding North Korea's Fuel Smuggling Networks in East Asia
How does North Korea keep fueling its military and other needs?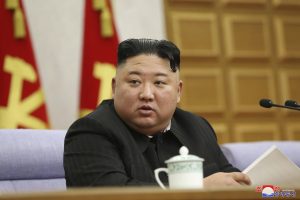 The Diplomat's Asia Geopolitics podcast host Ankit Panda (@nktpnd) speaks to Lucas Kuo of C4ADS and Joseph Byrne of the Royal United Services Institute about North Korean maritime fuel smuggling activities. Kuo and Byrne are among the authors of a recent report on North Korea's illicit fuel smuggling networks.
If you're an iOS or Mac user, you can also subscribe to The Diplomat's Asia Geopolitics podcast on iTunes here; if you use Windows or Android, you can subscribe on Google Play here, or on Spotify here.If you like the podcast and have suggestions for content, please leave a review and rating on iTunes and TuneIn. You can contact the host, Ankit Panda, here.