Southeast Asia's Difficult Road Ahead
A conversation with veteran foreign correspondent Lindsay Murdoch.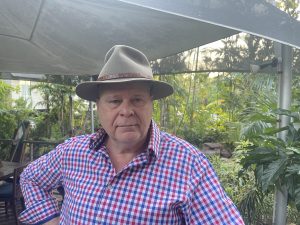 Australian correspondent Lindsay Murdoch has been awarded an Order of Australia Medal (OAM) on this year's Queen's Birthday Honours List for services to journalism after spending most of his five decades in journalism covering upheavals across Southeast Asia.
Murdoch began his career working on the Warragul Guardian in southeast Australia in 1968 and joined The Age in Melbourne in 1977 as a police reporter. Starting from the mid-1980s, spent he spent 25 years as a foreign correspondent throughout Asia for The Age and The Sydney Morning Herald.
Murdoch is also a veteran of the wars in Iraq, was among the first journalists to reach Banda Aceh, Indonesia after the Boxing Day tsunami of 2004, and covered the carnage in East Timor in the late 1990s.
Murdoch spoke with The Diplomat's Luke Hunt about his award, the Association of Southeast Asian Nations (ASEAN) and its relationship with China, the civil war in Myanmar, and how Australia needs to do more – including imposing sanctions against the junta that seized power in February.
But his main concern remains the COVID-19 pandemic and the hardships and turbulence that have beset ordinary people across the region as economies crumble and livelihoods evaporate.
Luke Hunt can be followed on Twitter @lukeanthonyhunt