A Foreign Correspondent in Academia
A conversation about jailed colleagues in Myanmar, the COVID-19 pandemic, and teaching journalism.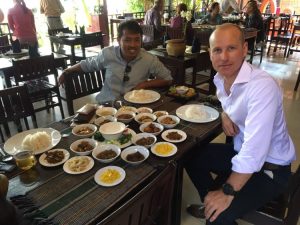 Australian journalist Liam Cochrane is a former foreign correspondent for the ABC, who has traveled the Asia-Pacific region filing for television, radio, and digital platforms. As a specialist VJ – a solo video journalist – he has held ABC postings in Thailand and covered Myanmar extensively.
Cochrane has also been posted Papua New Guinea and he freelanced from Nepal, as well as serving as managing editor of the Phnom Penh Post in Cambodia. His 2018 book "The Cave" – about the dramatic rescue of a Thai soccer team – is in its second print.
Cochrane currently lectures at the Centre for Advancing Journalism at the University of Melbourne.
He spoke with Luke Hunt about colleagues who have been detained by the military junta in Myanmar,  his time working in Cambodia, and the issues involved with teaching journalism to foreign students in Australia, where the pandemic has dramatically altered the patterns of academic life.
Luke Hunt can be followed on Patreon and Twitter @lukeanthonyhunt