What Happened To China's BRI Projects in Malaysia?
Of the slew of BRI megaproject deals signed over the first five years of the initiative, most have either been canceled or come to a standstill.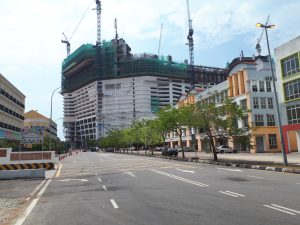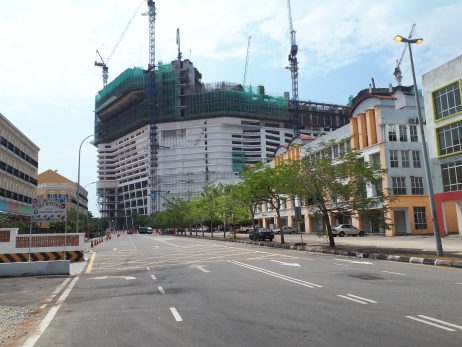 It has been nearly a decade since China's first Belt and Road Initiative (BRI) project gained a foothold in Malaysia, and despite the slew of megaproject deals signed in the initial five years, many have either come to a standstill or were cancelled.
Among the few BRI projects left standing is the East Coast Rail Link (ECRL), which Prime Minister Ismail Sabri Yaakob, the country's third premier since Najib Razak was voted out of office in May 2018, vowed to resume and complete under the 12th Malaysia Plan.
The 50 billion Malaysian ringgit ($11.9 billion) rail project linking the east and west coast of the Malaysian peninsula was subjected to multiple renegotiations and realignments following its suspension in 2018 by then Prime Minister Mahathir Mohamad.
The ECRL was one of many BRI projects put on ice amid allegations that Najib's administration intentionally agreed to lopsided deals with China at inflated prices to bail out debt-laden state fund 1Malaysia Development Berhad (1MDB). Both China and Najib have denied the bailout claim.
The suspicions, however, were later confirmed after Mahathir's Pakatan Harapan government gained access to classified documents, known as the "red files," which indicated that a number of China's BRI projects, such as the ECRL and two pipeline projects, contained dubious terms.
Mahathir made it clear that the ECRL was inflated by up to 30 billion ringgit to pay down 1MDB's debts, and that only 15 percent of the project's construction had been completed while 20 billion ringgit or 33 percent of the railway link's initial 60 billion ringgit price tag had been paid.
It was the same with the multi-product petroleum and gas pipeline project in Sabah where only an average of 13 percent of the pipelines' construction had been completed even though 8.3 billion ringgit or 88 percent of the projects' value had been paid to the contractors.
The two oil and gas pipelines, as well as a third pipeline that would link the state of Melaka to a refinery and petrochemical plant in the state of Johor, were eventually scrapped.
While the controversial ECRL was eventually reinstated after intensive renegotiations, other BRI projects continue to remain in limbo.
An attempt to restart the multi-billion ringgit Bandar Malaysia fell through earlier in July after the parties involved could not agree on terms to proceed with the project. A source told local daily The Star, however, there is still hope that the project will resume once the epidemic subsides.
Bandar Malaysia was due to house the terminal for the now-terminated high-speed rail (HSR) link between Kuala Lumpur and Singapore. While the HSR was not directly a BRI project, the railway would have been in line with China's plans for rail links running from Kunming to Singapore.
Meanwhile, the prospects are anything but promising for the 43 billion ringgit Melaka Gateway project after the state government cancelled its agreement with KAJ Development, the local developer of the BRI coastal reclamation project, after years of inactivity.
The project had long been described as a white elephant, as it included the construction of a mega deepwater port in a nation that already has plenty of existing facilities, as well as hotels, luxury housing, and various tourist attractions.
China expert Ngeow Chow Bing of the University of Malaya told South China Morning Post that the termination will unlikely impact Belt and Road cooperation as problems linked to the Melaka Gateway project were unrelated to Malaysia's foreign policy stance. "It is just a failed project," he said.
At Country Garden Holdings' Forest City, dubbed as the biggest overseas project by a Chinese developer, the company cut its Malaysia staff to 500 as of June this year following three rounds of retrenchments over the last 18 months, from 1,700 in 2019.
Sales of Forest City's property ground to a halt amid COVID-19 travel bans, with the company reportedly selling fewer than 10 home units over the same period.
Malaysia is not the only country to have pushed back against China's BRI vision out of fear of being overly indebted for projects that are neither feasible nor necessary.
Dr. Agatha Kratz, an associate director at Rhodium Group, in a podcast by the Center for Strategic and International Studies (CSIS) on COVID-19's impact on China's BRI projects, said that the pandemic merely accentuated a preexisting trend where many of Beijing's overseas projects were being shelved due to mounting concerns around debt sustainability.
"It really kickstarted this whole narrative of debt-trap diplomacy (for the BRI). All of a sudden, international media started picking up on those setbacks and you know, the attention on the initiative turned pretty sour," Kratz said.
Kratz said her dissertation work covering 24 Chinese overseas projects saw two-thirds of the projects being cancelled or shelved, though she did not elaborate. Other recipient countries have opted to either delay or renegotiate some BRI terms amid growing criticism around their sustainability.
The COVID-19 pandemic led to further deterioration of fiscal conditions in recipient countries as trade and tourism flows were disrupted by protracted lockdowns, which could lead to a starker slowdown for China's BRI, Kratz said.
She said China has to convince recipient countries that accepting Chinese loans will not drive them into a debt crisis.
"A lot of what we're seeing at the moment, the debt renegotiation processes that are happening at the moment are putting pressure on China's reputation because everyone likes to receive a loan, everyone likes to you know get a ribbon on a new project, everyone likes to have five years of grace period to be able to get an infrastructure project to work, but no one likes to be asked money back, and no one likes to run into trouble," Kratz said.
An AidData study that looked at 13,427 China-backed projects in 165 countries over 18 years, worth $843 billion in total, found that 35 percent of BRI projects were struggling with corruption, labor violations, environmental pollution, and public protests.
AidData said $11.58 billion in projects in Malaysia have been cancelled over 2013-2021, with nearly $1.5 billion cancelled in Kazakhstan and more than $1 billion in Bolivia.
China has since taken steps to rebrand the BRI as "green and clean" through its Digital Silk Road and Health Silk Road. As of October 20 last year, China has provided assistance to 150 countries and seven international organizations and exported over 179 billion masks, 1.73 billion protective suits, and 543 million testing kits, according to President Xi Jinping.
Malaysia has benefited from its share of Chinese medical assistance, including the donation of 1.5 million Sinovac COVID-19 vaccine doses. However, the country doesn't seem inclined to return the favor by aligning with or being more favorable toward China – at least not yet.
The BRI, as well as increasing pressure driven by the South China Sea dispute, have tested relations between Malaysia and China in recent years. As Ngeow observed, the relationship "has grown cooler and perhaps more realistic."
With Malaysia too busy dealing with the COVID-19 pandemic and stabilizing the domestic political situation, it may take a while before China can once again make the case for the BRI.