Agent Chrysanthemum: North Korean Spy Indicted for Coercing Defectors to Return 'Home'
Coercing, and even abducting, defectors is a common tactic for authoritarian regimes to discourage defection.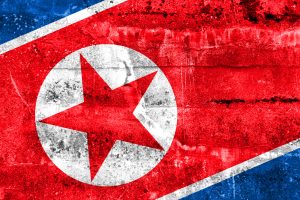 South Korean media recently disclosed that a female North Korean spy has been operating inside South Korea for roughly three years, coercing defectors to return "home" to support the regime's political agenda. This raises significant national security concerns for South Korea, as well as the North Korean defector community, as Pyongyang continues to target dissidents living abroad despite participating in diplomatic summits with both Seoul and Washington.
Coercing, and even abducting, defectors is a common tactic for authoritarian regimes to discourage defection as it intensifies the climate of fear often surrounding those wishing to defect. Historical allies of Pyongyang, such as the Soviet Union, abducted defectors living abroad to either charge them with treason back home or coerce them into publicly denouncing life outside of the Soviet Union while praising the communist regime. North Korea has followed suit through numerous clandestine operations aimed at strengthening support for communist ideology within South Korea and coercing defectors to denounce their lives abroad. In particular, there is a growing list of female North Korean spies who have operated inside South Korea under the guise of defectors for years, such as Lee Sun-sil in 1992 and Won Jeong-hwa in 2008. This new, unnamed spy adds to that list.
According to South Korean media, she officially started working as an undercover agent in 2016 under the code name "Chrysanthemum" (국화 in Korean) and then "defected" to South Korea two years later. She confessed to working for the North's Ministry of State Security to persuade defectors to return to North Korea during a court hearing in Suwon, South Korea. The North's Ministry of State Security first approached her in 2014 after learning of her experience acting as a money broker between defectors and their families. One North Korean defector reportedly returned to the North in September 2016 following her persuasion operation and began criticizing South Korea through interviews on state-sponsored media outlets. These criticisms often involve personal testimonies of employment discrimination, dejection from South Korean society, financial inequality, loneliness, and even forced prostitution. 
Coerced or not, there is some truth to their statements as North Korean defectors often struggle with acclimating to life in South Korea for various reasons including, but not limited to a lack of transferrable skills for employment, differences in language and culture, difficulty understanding the democratic and capitalistic nature of South Korean society, and general mistrust and discrimination against North Korean defectors in South Korea. The Ministry of Unification does offer substantial financial, health, and security resettlement packages for North Korean defectors in South Korea but that support is limited to just a few years. There have also been legal cases brought against South Korean government officials for sexually assaulting North Korean defectors, and the human rights community has criticized Seoul's unprecedented repatriation of two North Korean fisherman seeking asylum in previous years. While Seoul will certainly remain the preferred country for North Korean defectors, these difficulties strengthen North Korean propaganda efforts to discourage defection.
"Agent Chrysanthemum" is scheduled for a hearing on November 23 to determine her sentencing after reportedly confessing to the allegations in court. At this time, the severity of her potential sentence remains unclear, but the court will likely find her in violation of the National Security Act (NSA), which outlaws "activities compromising the safety of the State," such as espionage and supporting the North Korean regime. While Seoul has historically applied the NSA to any activity viewed as threatening the state, including democratic protests against former South Korean dictators, the NSA possesses the proper legislative power to combat North Korean spy operations. If proven guilty, "Agent Chrysanthemum" should be charged to the full extent of the law and Seoul must reassure all its citizens, both South Korean and North Korean defectors, that it will continue to protect them from North Korean threats.