Tokayev Urges Balancing of Nazarbayev's Shortcomings and Merits
"Let us pay tribute to the historical merits of the first president… and leave possible miscalculations as a warning to the future leaders of our country," Tokayev said.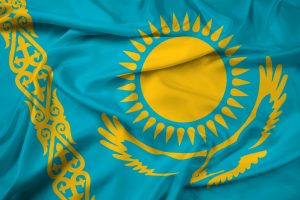 In early December 2021, Nursultan Nazarbayev stepped down as head of Kazakhstan's ruling party, Nur-Otan. In late January 2022, President Kassym-Jomart Tokayev was unanimously elected chairman of the party, as expected. 
Of course, between those two points in time were the events of "Bloody January," which have kicked off an apparent de-Nazarbayevification push. A number of prominent members of the Nazarbayev family, including the first president's three sons-in-law, have resigned from their posts heading key parts of Kazakhstan's oil and gas industry, others in the extended family have been fired outright. Some of Nazarbayev's oldest allies, like former head of the National Security Committee (KNB) Karim Massimov, are facing treason charges.
In various speeches, Tokayev has taken aim at the first president's legacy. In January 11 remarks, for example, he said, "Thanks to the first president… a group of very profitable companies has appeared in the country, as has a group of people who are rich, even by international standards." He said it was time that they "pay their dues."
On January 27, the upper chamber of Kazakhstan's parliament, the Senate, approved a motion from the Mazhilis, the lower house, to revoke Nazarbayev's lifetime rights to "coordinate the main direction of Kazakhstan's domestic and foreign policies." After resigning in 2019, Nazarbayev remained lifetime head of the National Security Council, among other posts, until Tokayev announced he would replace the first president in that role on January 4, a day before the violence in Almaty escalated.
During the protests, one of the more dramatic images was of people tearing down a statue of Nazarbayev in a town outside of Almaty. Can Tokayev dismantle Nazarbayev's legacies without dismantling Kazakhstan's modern history entirely? Nazarbayev's name is not only on the capital and countless avenues across the country, but it's tightly woven into Kazakhstan's political and economic structures. 
In his latest remarks, Tokayev seems to grasp this tension, noting that "shortcomings" were inherent in American presidents and Chinese leaders, alongside their merits. He even namedropped Singapore's Lee Kuan Yew, whose authoritarian model Nazarbayev desired to emulate, noting that everyone praises him but Lee, too, had shortcomings. 
"Let us pay tribute to the historical merits of the first president, highlight his undoubted successes… and leave possible miscalculations as a warning to the future leaders of our country," Tokayev said. 
As he assumed the chairmanship of Nur-Otan, Tokayev criticized the party for being silent during the unrest in early January. And according to RFE/RL's Kazakh Service, Tokayev suggested distancing the presidency from the activities of political parties, and said he would revisit his chairmanship later in the year. He said Nur-Otan was in need of radical restructuring. At the Nur-Otan party congress, the party's political council was voted upon and Dariga Nazarbayeva did not appear on the new list. Former Prime Minister Askar Mamin, who was fired with the rest of the government by Tokayev in early January, also dropped off the list.
It's too soon to tell if Tokayev's talk of restructuring and reform will truly reach the political realm, or if his actions merely represent the substitution of one cadre of elites with a new group — new faces, same game. Will Tokayev's toleration of criticism toward Nazarbayev, for example, extend to criticism of himself?