India's Tech Unicorn Count Continues to Grow Despite Broad Market Turbulence
While China shows a slight dip in startups, India's tech unicorns are surging.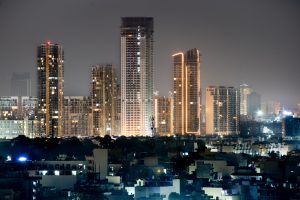 Asia's tech unicorn landscape is sparking cautious optimism throughout the continent that startups can continue to thrive despite troubled market conditions. In India particularly, growth is taking place at a rapid rate, with some 16 startups obtaining billion-dollar valuations in 2022 alone.
"We are seeing unprecedented growth pretty much across every single sector of technology and we are seeing a significant rise in multinational companies coming into India to set up innovation hubs," said Debjani Ghosh, president of the National Association of Software and Services Companies, or Nasscom, in a recent interview.
"Because of the pandemic, technology became a lifeline for everyone. Can you imagine surviving the lockdowns without having all the apps and having the fantastic connectivity on your phone?" Ghosh added.
Since 2018, India has seen around an average of 10 startups per year achieve unicorn status, signifying a company valuation north of $1 billion. However, this trend has been accelerating in the post-pandemic landscape. In 2021, as many as 42 companies reached $1 billion in valuations, according to Nasscom, with 2022's unicorns maintaining a similar pace.
As the data shows, Asian nations like China and India are major hubs for unicorns, with much of Southeast Asia and Oceania also registering a number of billion dollar startups.
Although the United States boasts the majority of unicorns globally, China and India are best positioned to disrupt this dominance.
The fact that unicorns continue to emerge in India is particularly impressive considering the difficult market conditions that surround the nation. India's economy has been particularly impacted by the war in Ukraine, and deeper fiscal restrictions imposed by the U.S. Federal Reserve.
This has led to a slowdown in India's IPO market, with just 16 initial public offerings being distributed in Q1 of 2022, according to EY data. This pales in comparison to the 23 listings that took place during the same period in 2021.
The rise of the unicorns in India in 2022 may come as no surprise to the country's cities, which are flourishing with innovative startups. According to Startup Genome's global startup ecosystem rankings, Indian cities are gaining ground on the tech hubs both in Asia and the West.
Of the biggest movers in the rankings, Delhi climbed 11 places into 26th position, whilst Bengaluru also moved up into 22nd.
Despite India's positive movements, Asia's highest positioned entry, Beijing, fell from fourth place to fifth, leaving the top four spots populated by Silicon Valley, New York, London, and Boston respectively. However, it's not all bad news for East Asia, as Seoul, the South Korean capital, entered the top 10, climbing six places from 16th in 2021.
According to Startup Genome, China has struggled to keep up with the pace of the world's leading startup hubs due to a relative decline in early-stage startup funding in relation to other nations.
It's worth keeping an eye on Bengaluru's movements amid India's continued surge in unicorn production. The city is ranked fifth in the world across the opening five months of the year for venture tech capital investment, with some $7.5 billion in VC investments raised this year – up considerably from the $5.2 billion registered over the first six months of 2021.
The beauty of India's unicorn flurry is that it's come at a time when the tech landscape is continually evolving to become more accessible for enterprises and individual users alike.
This has been evidenced by the continued open-source development of programming languages like Python, which was recently announced as part of Google's plan to make it more straightforward for enterprises to secure their open source software dependencies.
Assured Open Source Software, which was announced at the Google Cloud Security Summit, is a new service that comes as part of a partnership with developer-oriented security store, Snyk.
As some of the world's best used programming languages, the service will initially focus on Java and Python packages that Google's own developers prioritize in their workflows.
Developments such as this can help to bolster the capabilities offered by Asian tech startups while drawing in new clients. Alongside Python development, which is prevalent around the world, firms can now build more comprehensive and secure products through Python in a more cost and time effective manner.
The United States may take some beating when it comes to unicorn dominance, but India has shown that it's possible to continue to experience growth despite widespread global economic turbulence. As the tech that supports such endeavors becomes more accessible, we may see Asia's challenge to the West become more comprehensive.
Should the many other Asian nations that boast unicorns share India's optimism and bravery, we may see global attention shifting eastwards as the post-COVID landscape continues to take shape.