Abe Shinzo's Political Faction to Select a New Leader
The former prime minister still headed up the LDP's largest legislative faction at the time of his assassination. Can the next leader keep the group intact?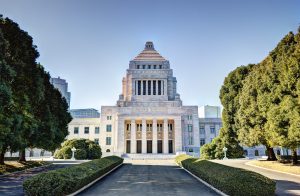 Japan's former Prime Minister Abe Shinzo was assassinated in Nara on July 8. At the time of his assassination, Abe remained a giant in Japanese politics; despite no longer serving as prime minister, he was still leader of the largest faction within the ruling Liberal Democratic Party (LDP).
In the immediate weeks following his assassination, his 97-member faction focused on maintaining unity. However, as they are set to choose a new leader for the faction next week, the results could determine whether the faction sticks together – and maintains its policy influence within the LDP – or splinters.
The Abe faction is officially known as Seiwa Seisaku Kenkyuukai, or Seiwa-kai. It is made up of conservative-leaning legislators from both the upper and lower house who are known for their support of increased defense spending and constitutional revision. The Abe faction is not only currently the largest faction but also has a track record of putting their own in the prime minister's seat, including (since 2000): Mori Yoshiro, Koizumi Junichiro, Fukuda Yasuo, and of course, Abe himself – Japan's longest-serving prime minister.
Seiwa-kai has also been disproportionately impacted by the ongoing investigation into politicians' ties to the Unification Church. Of the LDP members who acknowledged ties to the Unification Church, 37 members were from the Abe faction – the most among the LDP's six factions, including several senior members. The Abe faction will also likely the bear the brunt of any fallout from the bribery scandals related to the Tokyo Olympics and Paralympics.
On July 21, the Abe faction leadership decided to leave the post of leader vacant for the time being, with faction affairs to be managed by acting chairs Shionoya Ryu and Shimomura Hakubun. This meeting emphasized policy continuity with the recently deceased Abe. Eventually, an interim leadership structure consisting of seven senior members developed. These seven members include Shionoya, Shimomura, Haguida Koichi, Matsuno Hirokazu, Nishimura Yasutoshi, Seko Hiroshige, and Takagi Tsuyoshi (for those unfamiliar with Japanese names, they are all men).
Now with Abe's controversial state funeral behind them, it is time for Seiwa-kai to select a new leader or decide on a collective leadership structure. With almost 100 members, there is also possibility that the faction could split.
Part of the problem is Abe's unwillingness when he was alive to delegate responsibilities to younger faction members. This means that there is no clear successor and no time to train anyone for the role, with many potential candidates vying for leadership. Any one of the seven men on the interim leadership structure could have been a contender for leadership, though some have been tainted by association with the Unification Church, including Shimomura and Haguida.
Given the number of candidates, a collective leadership structure was also considered for a time. Between 2007 and 2009, the faction was in fact co-led by three politicians. It appears now, however, that Seiwa-kai will conform to the normal procedures of having a single faction leader.
A deeper schism within the faction is between the older and younger generations. With such a large faction to manage, junior members must wait a long time before they have enough seniority to be considered for more important positions within the party and government.
Leading the charge against the old leadership is Fukuda Tatsuo. Fukuda's popularity is on the rise because of his political family and demonstration of leadership skills. For the party leadership race last year, instead of backing whomever his faction backed, he mobilized a group of young LDP politicians to buck their faction leadership and cast their own votes.
The key factor that points toward a split is the sheer size of Seiwa-kai. Ninety-plus is an unwieldy number of individuals and interests to manage (to put it in context, current Prime Minister Kishida Fumio leads the fourth-largest faction in the LDP with 43 members). It is a testament to Abe's skills and stature that he managed to keep the faction together as well as he did.
However, as Mori, a former prime minister and leader of Seiwa-kai warned in May, "The most dangerous period is when a faction approaches 100 members. Some start to have illusions that having half the members on their side can make them bigger than other factions." Other factions, like the ones famously (or infamously) led by the likes of Tanaka Kakuei and Takeshita Noboru had over 100 members when they split up.
The key factor that points toward the group maintaining unity despite its large membership is members' self-interest. Seiwa-kai's influence stems from its large membership. Even if younger members feel that they do not have a lot of sway within the Abe faction because it is so large, they will lose what little influence they have over the LDP itself if they switched factions.
Shionoya is the current front-runner for the leadership of the Abe faction – though that may be more due to a mix of age, seniority, and how the Unification Church scandal has tainted other candidates than an expression of genuine support. Shionoya has called for younger faction members to support his bid and accept his leadership should he win, saying, "Many of you have joined, and we want to create a leadership structure that allows younger members to do their best."
Everyone, including Kishida himself, will be watching the race for the Abe faction's leadership selection closely. Though the next leader may be confirmed as early as next week, it is still very uncertain whether the Abe faction will remain united or splintered, and if it remains united, whether the next leaders will be able to maintain the faction's cohesion, effectiveness, and influence over LDP policymaking.