Why ASEAN Needs a Region-Wide Digital Payment System
An inclusive and user-friendly system could deepen Southeast Asian integration and generate economic benefits for the region's 668 million people.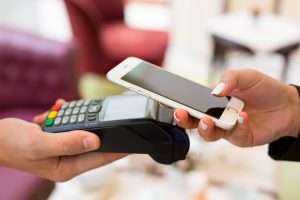 Southeast Asia is experiencing a financial transformation driven by the rise of digital payments, a trend that has been accelerated by the COVID-19 pandemic. As the impacts of this transformation continue to play out, the region must seek to take full advantage of the forms of digital payment now on offer.
But the Association of Southeast Asian Nations (ASEAN) should also go one step further. The group should seriously consider the creation of an ASEAN-wide, powerhouse digital payment system, a move that has the potential to generate huge benefits for the region and its 10 member states.
The upcoming ASEAN Summit in Phnom Penh should be used as an opportunity for member states to raise the discussion on developing a regional digital payment system.
Last month, Google, Temasek, and Bain & Company released the seventh edition of its e-Conomy SEA report, which showed that more than 60 million people in six Southeast Asian countries (Singapore, Thailand, Indonesia, Philippines, Vietnam, and Malaysia) used digital service for the first time from 2020 to 2022. The report also found that more than 75 percent of the population in these six Southeast Asian countries have access to the internet and that a majority of them have shopped online at least once.
The report forecasts that e-commerce in this region is only set to increase. Online spending will rise by 162 percent by 2025 to reach $179.8 billion, it projects, with digital payments accounting for 91 percent of transactions. These figures show that the region has huge potential when it comes to digital payments and e-commerce.
Across the region, there have already been extensive discussions on the use of blockchain technology in financial instruments, such as Central Bank Digital Currencies (CBDC) and cryptocurrencies. A few ASEAN member states (Indonesia, Malaysia, Philippines, Singapore, and Thailand) have already prepared to sign a general agreement to develop an interoperable cross-border payment system. This system would allow residents of each country to use their mobile banking app to make instant real-time QR code-based payments for goods and services in any of these countries.
Meanwhile, other countries like Cambodia and Malaysia have worked together to launch a mobile cross-border remittance service through Bakong, which is a Cambodia-based payment system that uses blockchain technology. In May, Indonesia's central bank also announced its plan to launch a central bank digital currency due to the spike in online banking activity.
In addition, in other parts of Asia, common digital currency systems are already being floated. Japan's Kobe University, for instance, has proposed that East Asia create a digital common currency, based on blockchain and issued by individual central banks, which could serve to promote integration and deepen cooperation within multilateral frameworks, as well as protect the rights of smaller and medium-sized economies. Recently, Thailand, China, Hong Kong, and the United Arab Emirates announced the completion of a cross-border digital currency trial coordinated by the Bank for International Settlements.
A common purpose of all of these payment systems and digital currencies is to reduce cost and boost both cross-border economic activity and the flow of money either domestically or regionally. Therefore, it's extremely timely for ASEAN to discuss a common digital payment system, based on blockchain technology.
How would such a common digital payment system benefit Southeast Asia? One clear benefit is that it would allow people to use their mobile banking apps to make QR code-based payments for goods and services in all 10 ASEAN countries. It would create an interoperable cross-border payment system in which a buyer's home currency would be converted into the local currency of recipients instantly without having to be exchanged via an intermediary currency, such as the U.S. dollar or Chinese renminbi. This would allow the region to become much less dependent on these intermediary currencies.
In addition to increasing efficiency, adopting a digital payment system would also strengthen the relations between the countries of the region. ASEAN members would have the potential to develop closer ties through cooperation between their central banks. This sort of innovation has the potential to strengthen transparency and security by enhancing financial traceability and accountability, which could reduce corruption and cross-border fraud.
Under this common system, each member state would achieve greater benefits in terms of trade and tourism, as people in the region would be able to trade goods and services across borders more conveniently, quickly, and cheaply. It would also do away with the need to exchange currencies during travel within the region. The greater access to efficient, accessible, and safe payment systems would also likely improve financial inclusion in places where this is low. A regional common payment system would be particularly beneficial for migrant workers to transfer money to their families in real-time and without transaction costs.
Increased regional access to digital payment systems would also contribute directly to poverty reduction efforts. A 2016 study provides evidence that the widespread use of mobile money services in Kenya, for instance, helped to lift 194,000 households – or 2 percent of Kenyan households – out of poverty between 2008 and 2014. The impact was driven by changes in financial behavior, particularly the increased levels of financial resilience and saving by mobile users.
The growing e-commerce sector and a rapidly evolving digital payment ecosystem could also help this region's SMEs unlock new markets, especially if they enhance their digital presence. It could improve cash flow and boost growth through the relationship between businesses. And digital payment also helps to reduce the operating costs that used to take place in physical forms.
Developing a payment system is important but having a payment system that is transparent and secure is critical. Therefore, there are a few criteria that the ASEAN countries would need to consider to successfully adopt a digital payment system that is reliable for the residents in the region.
First, ASEAN must create a body that takes charge of the payment system, a sort of ASEAN central bank, to manage and provide guidelines on the payment system. This body must be independent and reliable with an available backup system in place. It must be a transparent body that could provide timely service to make the system more efficient.
Second, a digital payment system must be designed to a high standard of security. There are a lot of technologies that ASEAN could adopt to design a digital payment system, and it must choose one that both meets users' demands and is secure enough to prevent data breaches. In this area, ASEAN could learn from other countries that have already adopted these types of technologies.
Third, the payment system must be designed to serve all levels of people, meaning that it must be friendly and inclusive, easy to use, and flexible, so that all residents in each country can adapt to the system quickly. This would encourage more users into the system and ensure that the region derives the maximum benefits in terms of financial inclusion and economic connection to the region.