Court Orders RFE/RL's Radio Azattyk Shut Down in Kyrgyzstan
RFE/RL plans to appeal the court's decision and has made clear that it has no intention of abandoning its audience in Kyrgyzstan.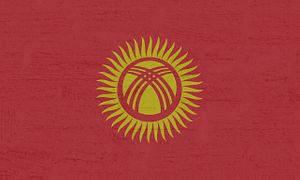 A court in the Kyrgyz capital, Bishkek, approved the Ministry of Culture's request to shut down RFE/RL's Kyrgyz Service, known locally as Radio Azattyk. It's the latest development in a months-long battle between the popular media outlet and the Kyrgyz authorities, but not the end of the road. 
RFE/RL's President and CEO Jamie Fly said in a statement that the outlet would appeal the "outrageous" court decision. "Our history has shown that when people want reliable information that is being censored by their government, they will find ways to access it," Fly added.
The trigger for Radio Azattyk's current predicament was a September 16, 2022, video posted to the outlet's website, which was in fact a republishing of a Current Time report about the Kyrgyz-Tajik border conflict. Current Time is a Russian-language TV channel produced by RFE/RL in cooperation with the Voice of America (VOA), and the report included both the Kyrgyz and Tajik government narratives regarding the border violence last September. 
Kyrgyzstan's Culture Ministry, citing the 2021 "fake news" law, which allows the government to request that information deemed "inaccurate" be removed, made such a request to Radio Azattyk. Radio Azattyk declined to delete the report and the ministry took the case to court, claiming the video "predominantly" featured the Tajik position on the conflict.
In March, the court dismissed Radio Azattyk's request that the Culture Ministry's blocking of the outlet's website be cancelled. In that hearing, however, it was revealed that the Culture Ministry had not received any formal complaints about the video, instead basing its decision to block the site on negative social media posts. The court allowed the ministry's suit to close the site to proceed anyway.
During the ensuing court proceedings, an "expert linguist" who was asked to assess the video for the presence of "war propaganda" and "incitement of ethnic hatred" gave rather confusing testimony. While she said there was "negative" information about Kyrgyzstan in the video, she added that judging whether it was "ethnic hatred" or "war propaganda" was not within her competence as a linguist to determine. 
RFE/RL's lawyer, Timur Sultanov, said the April 27 decision "answered the question" as to whether "Kyrgyz citizens have a right to receive and share true information or if that right is just nominally written in the constitution."
As I reported earlier this year, Bishkek's crusade against RFE/RL tapped into deeper tensions. While RFE/RL's website was blocked in October 2022, and its bank accounts frozen soon after, the website for Current Time remained accessible.
In January 2023, Fly told The Diplomat in an interview, "If there is a deeper agenda with regard to Azattyk, let's be frank, it's probably because Azattyk for years has been boldly reporting inconvenient facts not just for this administration but for others about deep seated corruption in the Kyrgyz government, working with other media partners like Kloop, like OCCRP — winning international awards for our investigations into corruption." 
Coincidentally, the latest special investigation into corruption in Central Asia by RFE/RL, OCCRP, Kloop, and Kazakhstan's Vlast was published today. And while the latest report focuses on Uzbekistan, it is fundamentally rooted in reporting that focused first on corruption in Kyrgyzstan.
In March, Fly wrote in an op-ed published by The Diplomat: "I've made clear to the Kyrgyz government that our 70 years of reporting has shown again that when people want truthful information, they will find ways to access independent reporting, often in greater numbers than before. We've shown in country after country that government officials can block our websites, shutter our offices, even kick us out entirely, and that we will still serve our audiences."
RFE/RL plans to appeal the court's decision and has made clear that it has no intention of abandoning its audience in Kyrgyzstan.