Malaysia Sues Meta Over 'Undesirable' Content on Facebook
The decision comes amid a rise in racial and religious online rhetoric as the country moves toward important state elections.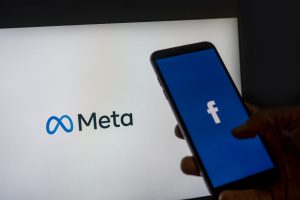 Malaysia's government has taken legal action against Facebook's parent company Meta for failing to remove what it claims is inflammatory or inappropriate content on the social media platform, including posts that threaten racial and religious harmony.
The Malaysian Communications and Multimedia Commission (MCMC) said in a statement on Friday that Malaysian Facebook has recently been "plagued by undesirable content" relating to race, royalty, religion, and defamation, in addition to the ubiquitous online gambling and scam advertisements. It called for Meta to take further action to remove this content.
"Meta's response, which has been sluggish and unsatisfactory, has not met the urgency of the matter and has led to increasing public concern and scrutiny," the MCMC said, according to the Straits Times. "As there is no sufficient cooperation from Meta, MCMC has no option but to take definitive steps or legal action against Meta as a measure to ensure that people are secure and protected in the digital sphere."
The MCMC added that it would not tolerate abuse of online platforms and telecommunications services for "malicious cyber activities, phishing, or any content that threatens racial stability, social harmony, and defies respect for the rulers." As Reuters notes, Facebook is Malaysia's biggest social media platform, with around 60 percent of the country's 33 million people believed to have an account.
The MCMC did not expand on what charges it will bring against Meta, but said in a statement to Reuters that Meta's permissive approach to spam and inflammatory online content violate Malaysia's Communications and Multimedia Act 1998. The law allows for company personnel to be charged for "willfully providing means and aiding criminal activity" if prompt action is not taken, the commission said.
Meta has not been sitting on its hands. Last August, the company announced that it had removed more than 600 Facebook and Instagram accounts for breaching its policy against "coordinated inauthentic behavior." It said that the accounts, which were allegedly linked to the Malaysian police, were part of a "troll farm" used to manipulate political discourse. According to Meta's researchers, the fake accounts posted Malay-language memes expressing support for the government of Ismail Sabri Yaakob and attempted to paint its critics, many of whom are now in government under Prime Minister Anwar Ibrahim, as corrupt.
Since taking office, Anwar has pushed harder for the removal of posts seeking to inflame Malaysia's ethnic harmony, as well as nuisance content related to investment scams and the sale of pornography and drugs. Earlier this month, the government warned of action against Telegram after it refused to cooperate over complaints regarding content and misuse of the app, The Associated Press reported.
Race and religion have long been combustive issues in Malaysia, but the use of such rhetoric has flared since Anwar was appointed prime minister in November, after a close-fought general election. Anwar, who leads the multi-ethnic Pakatan Harapan coalition, has long been accused by his opponents of seeking to erode the suite of legal privileges enjoyed by Malaysia's Malay majority – claims that are often accompanied by implicit or explicit anti-Chinese rhetoric.
Such tropes continue to crest as the country moves toward elections in six states – Kedah, Kelantan, Terengganu, Penang, Negeri Sembilan, and Selangor – that are due to be held by the end of August, pitting Anwar's coalition against the conservative, all-Malay Perikatan Nasional (PN) opposition. While the polls will not have an immediate impact on the solidity of Anwar's coalition, they will stress-test his support and, with the PN waging an aggressive social media campaign against Anwar's government, could lead to a further polarization and poisoning of the political discourse. As Sophie Lemière noted in an article for this publication on June 19, "religion and morality are likely to become prominent themes in Malaysian politics over the coming weeks."
While the action against Meta could succeed in muting political extremism on Facebook, there is no easy solution to the issue. The racial and religious rhetoric of Malaysia's right wing is in many ways a self-reinforcing conspiracy theory. As a result, any attempt by Anwar's administration to crack down on inflammatory and in some cases legitimately dangerous online discourse will simply be seen as further evidence that Anwar is seeking to undermine Malay and Islamic privilege.