Philippine Police Raid Alleged Cybercrime Buildings and Rescue 2,700 Workers
The workers, who came from 18 different countries, were allegedly duped into working for fraudulent online gaming sites and other cybercrime groups.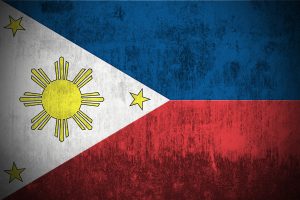 Philippine police backed by commandos staged a massive raid on Tuesday and said they rescued more than 2,700 workers from China, the Philippines, Vietnam, Indonesia, and more than a dozen other countries who were allegedly swindled into working for fraudulent online gaming sites and other cybercrime groups.
The number of human trafficking victims rescued from seven buildings in Las Pinas city in metropolitan Manila and the scale of the nighttime police raid were the largest so far this year and indicated how the Philippines has become a key base of operations for cybercrime syndicates.
Cybercrime scams have become a major issue in Asia with reports of people from the region and beyond being lured into taking jobs in countries like strife-torn Myanmar and Cambodia. However, many of these workers find themselves trapped in virtual slavery and forced to participate in scams targeting people over the internet.
In May, leaders from the Association of Southeast Asian Nations (ASEAN) agreed in a summit in Indonesia to tighten border controls and law enforcement and broaden public education to fight criminal syndicates that traffic workers to other nations, where they are made to participate in online fraud.
Brig. Gen. Sydney Hernia, who heads the national Philippine police's anti-cybercrime unit, said police armed with warrants raided and searched the buildings around midnight in Las Pinas and rescued 1,534 Filipinos and 1,190 foreigners from at least 17 countries, including 604 Chinese, 183 Vietnamese, 137 Indonesians, 134 Malaysians, and 81 Thais. There were also a few people from Myanmar, Pakistan, Yemen, Somalia, Sudan, Nigeria, and Taiwan.
It was not immediately clear how many suspected leaders of the syndicate were arrested.
Police raided another suspected cybercrime base at the Clark freeport in Mabalacat city in Pampanga province north of Manila in May where they took custody of nearly 1,400 Filipino and foreign workers who were allegedly forced to carry out cryptocurrency scams, police said.
Some of the workers told investigators that when they tried to quit they were forced to pay a hefty amount for unclear reasons or they feared they would be sold to other syndicates, police said, adding that workers were also forced to pay fines for perceived infractions at work.
Workers were lured with high salary offers and ideal working conditions in Facebook advertisements but later found out the promises were a ruse, officials said.
Indonesian Minister Muhammad Mahfud, who deals with political, legal and security issues, told reporters in May that Indonesia and other countries in the region have found it difficult to work with Myanmar on cybercrime and its victims.
He said ASEAN needs to make progress on a long-proposed regional extradition treaty that would help authorities prosecute offenders more rapidly and prevent a further escalation in cybercrime.