US Treasury Secretary Janet Yellen Visits China as Part of Efforts to Soothe Strained Relations
Yellen plans to express concern about Beijing's export controls on metals used in semiconductors and solar panels.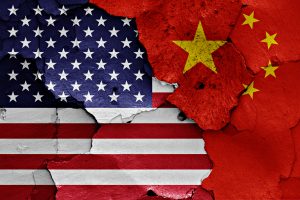 Treasury Secretary Janet Yellen plans to tell Chinese officials Washington wants healthy economic competition but will defend U.S. trade curbs imposed on security grounds and express concern about Beijing's export controls on metals used in semiconductors and solar panels, a senior Treasury official said Thursday.
Yellen was due to meet Friday with China's No. 2 leader, Premier Li Qiang, as part of efforts to revive relations that are at their lowest level in decades due to disputes over security, technology, and other irritants. Treasury officials have said she wouldn't meet with Chinese leader Xi Jinping.
Washington doesn't support decoupling, or disconnecting U.S. and Chinese industries and markets, and Yellen will reiterate that message, the Treasury official said. Businesspeople have warned that might harm innovation and growth as both governments tighten controls on trade in technology and other goods deemed sensitive.
Yellen planned to discuss "targeted action" by Washington on trade due to national security or human rights concerns, according to the official, who briefed reporters on condition of anonymity.
Her visit follows one by Secretary of State Antony Blinken, who met Xi last month in the highest-level U.S. visit to Beijing in five years. The two agreed to stabilize relations but failed to agree on improving communications between their militaries.
China's government has been frustrated by U.S. curbs on Chinese access to advanced processor chips on security grounds. That threatens to delay or derail the ruling Communist Party's efforts to develop telecoms, artificial intelligence, and other technologies.
Xi accused Washington in March of trying to hamper China's development.
Washington doesn't use security-related restrictions for economic benefit and considers national security "non-negotiable," the Treasury official said.
The United States wants "healthy economic competition" with China but considers some of Beijing's trade practices unfair, the official said. They said Yellen would detail those concerns in meetings with Chinese officials.
The official cited this week's announcement of Chinese export controls on gallium and germanium as an example of policies about which Washington wants more information. The announcement jolted South Korea and other countries whose industries use Chinese supplies of the metals.
Washington wants to "promote resilient supply chains" and guard against excessive reliance on suppliers in critical areas but doesn't consider that to be decoupling, the Treasury official said.
Yellen said earlier the two governments "can and need to find a way to live together" in spite of their strained relations over geopolitics and economic development.
Treasury officials told reporters earlier in Washington the secretary wanted to focus on stabilizing the global economy and challenging Chinese support of Russia during its invasion of Ukraine.
The latest flareup came after U.S. President Joe Biden referred to Xi as a dictator. The Chinese government protested, but Biden said his blunt statements are "just not something I'm going to change very much."
Ties became especially testy after a Chinese surveillance balloon flew over the United States in February and was shot down.