China's 24-Point Strategy to Attract Foreign Investment: Too Little, Too Late? 
The policy recalls past attempts to boost investor confidence, which fell far short of expectations.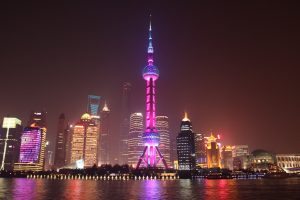 China's recent unveiling of a 24-point policy framework – formally, the "Opinions of the State Council on Further Optimizing the Foreign Investment Environment and Enhancing Attraction of Foreign Investment" – seems designed to counter the prevailing sense of skepticism among international businesses in China. After enduring three years of stringent zero-COVID measures that have disrupted regular business operations, foreign companies have grown increasingly wary of investing in China. 
The policy, issued by China's State Council on August 13, outlines various measures aimed at enhancing the business environment and encouraging foreign direct investment (FDI). However, doubts linger about whether the 24 points proposed in the Opinions will effectively address the significant challenges that have led to low business confidence of foreign businesses in China.
The framing of the policy is not unlike other attempts to increase foreign business confidence and ensure equitable treatment of foreign invested enterprises in China. On January 1, 2020, the long-awaited Foreign Investment Law (FIL) was implemented, supposedly ushering in a new era of regulatory and legal frameworks for foreign direct investment. In theory, the FIL provides a stronger legal guarantee of further opening up and the active and effective utilization of foreign investment. With the adoption of the FIL, many hopeful enterprises looked forward to a level playing field and a more stable, fair and transparent regulatory regime. 
Three years after the implementation, however, regulatory barriers continue to impede foreign-invested enterprises from experiencing equal treatment. In the 2023 European Union Chamber of Commerce Position Paper, former EUCham President Joerg Wuttke stated that "widespread regulatory barriers – both visible and invisible – continue to constrain the ambitions of European companies operating in the Chinese market." 
While the new Opinions released by the State Council provide 24 points outlining ways to make foreign investment more attractive and convenient, businesses remain unconvinced that the implementation of such points would translate into a tangible difference on the ground.
China's economic performance has also begun to display signs of weakness, as evidenced by recent data on foreign investment. According to the Ministry of Commerce, there has been a slight decline in foreign direct investment (FDI) during the first half of the year. Comparing figures with the same period in the previous year, FDI dipped to 704 billion yuan from 723 billion yuan in the first half of 2022. 
Officials from the Ministry of Commerce insist that "short-term fluctuations" will not deter investors interested in China. However, this decline in foreign investment reflects a growing concern among international businesses about China's business environment and regulatory challenges. As China grapples with the aftermath of the COVID-19 pandemic and the implications of its containment measures on regular business operations, these numbers underscore the need for comprehensive measures to restore investor confidence and stimulate economic growth.
The Opinions' effectiveness in countering the declining trend of foreign investment remains uncertain, as overseas firms have grown increasingly cautious about entering a market where business operations have been severely hampered. In an annual survey by the American Chamber of Commerce in China, most companies that responded said they didn't see the country as a "top 3" investment priority.
Foreign investment remains important to the overall economic stability of China. China recognizes that although foreign-invested enterprises account for less than 3 percent of the country's total enterprises, foreign enterprises in China are responsible for creating two-fifths of China's foreign trade, one-sixth of its tax revenue, and nearly one-tenth of its urban employment.
The government's commitment to reducing restrictions on foreign investment is highlighted by its intention to open more sectors to overseas businesses. However, skepticism persists, as foreign companies remain wary of unfulfilled promises. The pharmaceutical industry, a key focus of the plan due to China's significant drug market, could be a promising area for foreign firms. Yet concerns are raised by an ongoing anti-corruption campaign in the sector, which may deter investment. Additionally, the plan's commitment to streamlining cross-border data flows is significant, considering the growing difficulty of exporting data from China. 
While challenges remain, the State Council's efforts aim to alleviate concerns and create a more favorable environment for foreign businesses. The 24-point policy document focuses on optimizing the environment for foreign investment in China and enhancing the effectiveness of investment promotion efforts. It lays out key strategies to attract and utilize foreign investment more efficiently in seven sub-chapters of the policy, explained below.
General Requirements: The opening chapter seeks to align the 24-point strategy with the spirit of the 20th National Congress of the Chinese Communist Party by implementing a new development concept, and fostering a market-oriented, rule-of-law-based, internationalized business environment. The goal is to leverage China's vast market and attract foreign investment more effectively, contributing to high-level opening-up and modernizing the country. 
Enhancing the Quality of Utilizing Foreign Capital: Points 1-5 of the Opinions emphasize the desire to improve the foreign business environment and outline strategies to improve the quality of foreign capital utilization. Proposals include supporting research and development centers, fostering collaboration between foreign and domestic enterprises, and encouraging foreign investors to engage in crucial scientific research. Key sectors like biopharmaceuticals are highlighted, along with promoting vocational education and training in advanced fields. Specific measures mentioned include the opening of pilot zones, free trade zones, and work to attract regional headquarters of foreign businesses.
Ensuring National Treatment for Foreign-invested Enterprises: Points 6-8 focus on ensuring equal treatment for foreign-invested enterprises. This chapter emphasizes fair participation in government procurement activities and equal involvement in standard setting. It also prevents discrimination against foreign brands in various policies, except when justified by law or security concerns.
Continuous Enhancement of Foreign Investment Protection: Points 9-12 focus on enhancing foreign investment protection by strengthening dispute resolution mechanisms and combatting malicious activities that harm foreign investment interests.
Increasing the Convenience of Investment and Operation: Points 13-16 aim to increase investment convenience, including streamlined visa procedures for foreign executives, exploring secure cross-border data flow, and coordinating law enforcement inspections for foreign-invested enterprises.
Increasing Financial and Tax Support: Points 17-20 discuss financial and tax support measures, such as increasing financial support for foreign investment projects and encouraging reinvestment by foreign-invested enterprises in China.
Improving Foreign Investment Promotion Methods: Points 21-24 outline strategies to improve foreign investment promotion methods. It includes strengthening investment attraction mechanisms, facilitating overseas investment promotion work, expanding promotion channels, and optimizing the evaluation of foreign investment promotion efforts.
The final section emphasizes the need to "strengthen organizational implementation" of such economic policies. All regions and bureaucratic departments are tasked with "optimizing the foreign investment environment" and "increasing efforts to attract foreign investment." The Ministry of Commerce is tasked with both publicizing the new policies and ensuring they are implemented. 
The policy's intent to create a more conducive environment for foreign investment and its focus on boosting FDI signify a recognition of the concerns in the foreign business community and perhaps a step in the right direction. However, bridging the gap between policy and practice remains a challenge. Foreign businesses want to see tangible actions that address their concerns and restore confidence in China's investment landscape.
While the 24-point plan outlines various strategies to revitalize the foreign business environment, it must navigate a landscape tainted by uncertainties and evolving regulatory dynamics. The hesitations stemming from previous experiences of unpredictability necessitate a concerted effort by Chinese authorities to not only introduce policies but to ensure their effective implementation. Ultimately, the success of these measures hinges on the extent to which China can transform its policy commitments into actions that genuinely foster a more transparent and favorable climate for foreign investors.