China's Xi Calls for Measures to Mitigate Disastrous Flooding Amid Economic Slowdown
While China is being hit by both natural disasters and a general economic malaise, Xi Jinping chaired a meeting of the Politburo Standing Committee.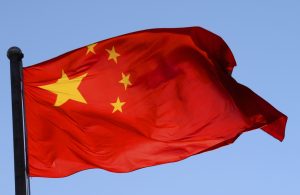 Chinese leader Xi Jinping has called for measures to mitigate the effects of this year's disastrous flooding, which has left scores dead and inflicted massive damage on crops, homes, and infrastructure, including in and around Beijing.
At least 90 rivers have risen above warning levels and 24 have already overflowed their banks, according to state media, threatening a vast area in northeastern China with flooding, including the Songliao Basin north of the capital, which encompasses more than 1.2 million square kilometers (482,200 square miles) with a population of almost 100 million.
"As China is still in the main flood season, rainstorms, floods, typhoons and other disasters still occur frequently in many places across the country," the Xinhua News Agency said, summarizing conclusions of Thursday's meeting of the party's all-powerful Politburo Standing Committee presided over by Xi.
Participants "urged relevant localities and departments to always prioritize the safety of people's lives and property, and keep doing a good job in flood prevention and disaster relief," Xinhua said.
The reinforcement of dams and the efficient use of disaster relief funds to "repair damaged infrastructure such as transport, communications and electricity, and restore farmland and agricultural facilities" is crucial, it said.
Schools, hospitals, and nursing homes must be swiftly restored, along with damaged housing "to ensure the affected residents can return home or move to new homes before the winter."
The flooding this year has also affected large parts of the central and eastern parts of the country, both in the semi-tropical south and the northern plains.
Much of China is having a particularly damp summer, with 142 people killed by flooding in July and dozens more this month.
Meteorologists warned that thunderstorms, gales, and hail will affect parts of Inner Mongolia, Heilongjiang, Jilin, Hebei, Beijing, and Tianjin in the north, along with Henan, Jiangxi, Zhejiang, and Fujian to the center and southeast.
Residents have been urged to reduce outdoor activities and seek shelter.
The severe weather comes as economic growth slid to 0.8 percent in the three months ending in June, down from 2.2 percent in January-March. That is equivalent to a 3.2 percent annual rate, which would be among China's weakest in decades.
A survey in June found unemployment among urban workers aged 16 to 24 spiked to a record 21.3 percent. The statistics bureau said this week it would withhold updates while it refined its measurement.
In a speech recently published by Qiushi, the party's top theoretical journal, Xi called for patience in a as the party tries to reverse the deepening economic slump.
That came hours after data Tuesday showed consumer and factory activity weakened further in July despite official promises to support struggling entrepreneurs. The government skipped giving an update on a politically sensitive spike in unemployment among young people.