Skepticism Prevails as China's Leaders Promise to Back Private Businesses to Spur Slowing Economy
Entrepreneurs and investors are waiting to see what concrete steps Beijing might take to make good on its recent pledge to "boost confidence" in the private sector.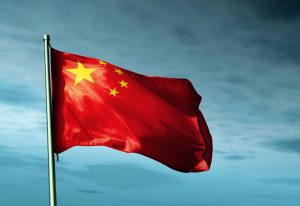 The Fangbiaogan Real Estate Agency in the southern city of Nanning is still waiting for China's post-COVID rebound.
Home sales are 30-40 percent below last year's depressed level after the economy barely grew in the latest quarter, according to the owner, who would give only his surname, Cai. He has cut staff by 80 percent to 40 employees. Their income from sales commissions has fallen as much as 90 percent.
"People are worried," said Cai. "They feel safer holding onto their savings instead of spending them."
Chinese leader Xi Jinping's government is making ambitious promises to drag the economy out of that crisis of confidence aggravated by tension with Washington, wilting exports, job losses, and anxiety among foreign companies about an expanded anti-spying law.
Its most striking pledge: To support entrepreneurs who generate jobs and wealth but have felt under attack over the past decade as the ruling Communist Party built up state-owned industry, tightened control over business, and pressured them to pay for its technology and industrial ambitions.
China has an "urgent need" to "boost confidence in the outlook for the private economy," the Cabinet said in a July 19 announcement.
Entrepreneurs and investors are waiting to see what tax, spending or other steps the ruling party might take – and whether it will rein in state companies that dominate banking, energy and other industries and that economists say are stifling growth.
The ruling party took action after the economy grew by just 0.8 percent in the three months ending in June from the previous quarter, down from 2.2 percent growth in January-March. That is equal to a 3.2 percent annual rate, among China's weakest in decades.
With households anxious about possible job losses, retail sales growth slid to 3.1 percent in June from the previous month's 12.7 percent.
"Policymakers have underestimated the difficulty in boosting the confidence of households and private companies," Macquarie economists Larry Hu and Yuxiao Zhang said in a report. China needs a "reset in macro and regulatory policies to make them more pro-growth and pro-business," they said.
The ruling party's Politburo followed up on July 24 with a statement promising to shore up economic growth and support real estate, which has struggled since Beijing clamped down on debt levels in China's biggest industry. Stock markets in Hong Kong and China surged on the news but fell back as investors waited to see what Beijing might do.
"I've seen lots of policies like this, but none were carried out," said Cai, the real estate broker.
China's leaders want the prosperity generated by free enterprise but also are requiring businesses to invest in political initiatives that include developing computer chips and narrowing the wealth gap between China's elite and the poor majority. Regulators shut down an internet-based tutoring industry and imposed limits on children playing online games.
Skeptical businesspeople and economists expect little more than fine-tuning.
"We doubt this marks a fundamental shift in the way that the leadership views the role of private firms," Julian Evans-Pritchard of Capital Economics said in a report.
The country's No. 2 leader, Premier Li Qiang, and Cabinet ministers spent the first half of this year meeting visiting CEOs including Apple Inc.'s Tim Cook and Elon Musk of Tesla Ltd. in a charm offensive aimed at reviving investor interest.
Despite that, foreign companies are on edge following unexplained raids on two consulting firms and a due diligence firm. The expansion of an anti-spying law and a push for self-reliance in technology also are seen as risks. Foreign investment into China fell 2.7 percent from a year earlier in the first half of 2023, according to official data.
A survey by the British Chamber of Commerce in China found 70 percent of foreign companies want "greater clarity" before making new investments. The European Union Chamber of Commerce in China said its members are shifting investments to Southeast Asia and other targets.
Exports in June fell 12 percent from a year earlier after interest rate hikes to cool inflation dampened U.S. and European consumer demand.
A furniture dealer in the central city of Taiyuan said her sales were down 20-30 percent compared with during the pandemic. The merchant, who would give only her family name, Ma, said her customers are salaried urban workers who still were recovering from anti-virus measures that shut down companies.
"We have lost money so far this year," said Ma, who was unaware of the ruling party's promise of support.
An official survey found unemployment among young people in cities spiked to a record 21.3 percent in June.
A researcher at Peking University, Zhang Dandan, wrote in the business news magazine Caixin the true rate might be almost 50 percent if young people who are paid by parents to work around the house while they try to find other jobs or have given up looking are included.
The party's decision to reverse one of its signature policies and ease controls imposed in 2020 to rein in surging debt in real estate reflect the urgency of the problem. Those curbs triggered a wave of hundreds of bankruptcies among developers and dragged on business activity.
Still, the property industry's problems persist. Developers have renegotiated payments to banks and bondholders, but financial analysts say they face another cash crunch if sales fail to pick up. The biggest, Evergrande Group, still is trying to resolve more than $300 billion in debt.
Tech tycoon Ma Huateng, the publicity-shy co-founder of games and social media giant Tencent Holding, broke his media silence and issued a statement praising the July 19 announcement as a "clear and in-depth understanding" of challenges for entrepreneurs.
Tencent, operator of the popular WeChat message service, is a target of anti-monopoly and data security crackdowns launched by Beijing in 2020 to tighten control over tech industries. Its share price has fallen by half, wiping out more than $400 billion in stock market value.
The statement "raised earnest expectations for high-quality development of private enterprises," Ma wrote on a state TV blog.
The party has tried to shift money to the public by pressuring successful companies including e-commerce giant Alibaba Group to raise wages and reduce charges. But the party has avoided giving money straight to households through Western-style social welfare programs.
The chief economist of state-owned Bank of China International Ltd. suggested a politically sensitive alternative: Hand ownership of state-owned companies that are the core of the ruling party's strategic plans to the Chinese public.
Their dividends would "create wealth effects for residents, stimulating increased income and consumption," Xu Gao wrote in a commentary published by a Beijing think tank, the Center for China and Globalization.
The party has given no sign it might consider that. It has not clarified the status of law and consulting firms and other companies under the anti-spying rules, which have left many uncertain about whether gathering information on business conditions is prohibited.
Another risk factor: More abrupt policy changes as Xi, China's most powerful leader in decades, pursues his economic, social and strategic ambitions.
"There is little to prevent private firms from being targeted again down the road," said Evans-Pritchard of Capital Economics.