What Fate Awaits Russians Detained in Central Asia, Awaiting Extradition?
In one case, both the U.S. and Russia want a Russian citizen extradited, putting the states of Central Asia once again in the middle of a geopolitical mess.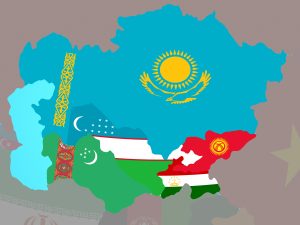 Central Asia remains geopolitically stuck between the East and West amid the Russian war in Ukraine. The cases of Russians detained in the region for various reasons, and facing possible extradition in either direction, are particularly interesting to track. But drawing conclusions about alignment from them is a fool's game.
Russian IT expert Nikita Kislitsin was detained in Kazakhstan, reportedly at the request of the United States, on June 22. Russia quickly also filed for his extradition. The Russian General Consulate in Almaty said this week that Astana has decided not to extradite him to Washington and a court had ordered him held until a decision on Moscow's extradition request was made.
A spokesman for the Kazakh Prosecutor General's office, Duisembai Darkhan, told Reuters that no decision on extradition had been made (he did not necessarily clarify whose extradition request) and said that a local court had only ruled to place Kislitsin under arrest pending extradition.
Kislitsin is an employee of Russian cybersecurity firm F.A.C.C.T,, one of Russia's top cybersecurity firms (spun off Group-IB, which left the Russian market behind earlier this year). He was formerly the editor of Hacker magazine. His legal journey predates the current war in Ukraine, stretching back to a 2014 indictment on conspiracy charges related to the hack of Formspring, a now defunct social media company, which was under seal until 2020 when another hacker, Yevgeny Nikulin, went on trial in the United States for breaches of LinkedIn, Dropbox, and Formspring user data in 2012. Nikulin had been detained in Czechia and extradited to the U.S. in 2018. He was convicted in September 2020.
As noted above, Russia filed for Kislitsin's extradition shortly after his arrest in Kazakhstan. On June 28, an arrest warrant was issued by Moscow's Tver district court, "in connection with an investigation into illegal access to computer data in Russia," as RFE/RL reported. Kislitsin is among a number of Russian cyber and IT professionals who have faced arrest in Russia in recent years.
Group-IB's founder, Ilya Sachkov, was arrested in September 2021 and charged with treason. He was convicted on July 26 of this year in a closed trial. Various media outlets reported that investigators had said Sachkov was suspected of passing classified information to a foreign country, with many naming the United States. Bloomberg reported last year that Sachkov was alleged to have given the U.S. information about the "Fancy Bear" operation to influence the 2016 U.S. presidential election.
Returning to Kislitsin: It's clear larger forces are at play, but the war in Ukraine heightens the tension for Kazakhstan. Astana, to put it crassly, has been left holding the bag and two of its partners want it handed over. Washington has long sought Kislitsin, as indicated by the nearly decade-old indictment, but his importance may very well now rest in what he'd be willing to say about Russian cyber operations in search of reprieve from his own legal troubles. And thus Moscow has entered the game to try and get their hands on him before Washington can.
Kislitsin isn't the only Russian detained in Central Asia these days. Two Russian activists detained in Kyrgyzstan in early June have had their detentions extended until September 4 and 9 as Bishkek decides whether to send them back to Russia. 
Alyona Krylova, the former press secretary of the "For Human Rights" movement in Russia and a member of the "Left Resistance" movement, was arrested in Bishkek on June 4. Russian authorities in November 2021 accused Krylova and a handful of other activists of creating an "extremist community" in the founding of their movement. The movement's leader, Daria Polyudova, was sentenced to nine years in December 2022. As of March 3, 2022, Krylova was listed by the now-liquidated Russian NGO Memorial as being under house arrest in Moscow (the organization ceased updating its website in April 2022); RFE/RL reported that she'd fled to Kyrgyzstan before the late February 2022 start of the war in Ukraine. 
Lev Skoryakin, an activist of the Russian "Left Bloc" movement, was detained in Bishkek on June 9. Skoryakin had been put on a Russian federal wanted list in February 2022. The previous December, he and another activist, Ruslan Abasov, had allegedly stretched a banner reading "Happy Chekist Day" outside an FSB building. RFE/RL reported that a colleague of Skoryakin said he wasn't even present when the banner was held up.
Abasov was deported to Russia from Croatia last week, with Croatian officials accusing him of "possess[ing] incriminating digital content that has signs of criminal sexual abuse and exploitation of a minor, as well as content that promotes Russia's invasion of Ukraine, and …. also possess[ing] a blade weapon."
In early June (presumably before their detention in Bishkek) the two activists had applied for asylum with the Kyrgyz Ministry of Labor, Social Security and Migration.
In what is probably a bad omen for Krylova and Skoryakin, another Russian activist — Aleksei Rozhkov — was detained in Kyrgyzstan and reportedly extradited to Russia in late May. Unlike Krylova and Skoryakin, the charges laid against Rozhkov are more directly related to the Russian war in Ukraine. Rozhkov allegedly set a military recruitment center building on fire in the town of Beryozovsky in March 2022. 
As in the case of Kislitsin, there are clearly many dynamics at play in each of these cases. While these cases are highlighted against the stark backdrop of the war in Ukraine, most have little to nothing to do with it. Although RFE/RL reported that Krylova and Skoryakin "had openly condemned Russia's full-scale aggression against Ukraine" their cases predate the war. Kislitsin's position on the war has not been reported. Security services in Central Asia have long worked with their Russian counterparts, each catching and deporting activists as needed over the years. 
The U.N. Convention Against Torture, to which Kyrgyzstan and Kazakhstan are both party, prohibits returning, extraditing, or refouling any person to a state "where there are substantial grounds for believing that he would be in danger of being subjected to torture."