Filipino Who Helped Tame Insurgency and Pro-poor Indian Cancer Doctor Among Magsaysay Awardees
The Ramon Magsaysay Awards honor "greatness of spirit" in selfless service to people across Asia.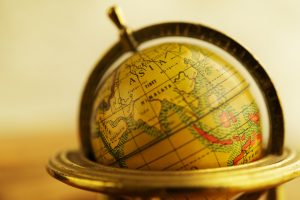 A Philippine university professor who became a peace negotiator and helped ease decades of Muslim insurgency violence in her country and an Indian doctor who chose to work in a far-flung rural region to reach poor cancer patients desperately in need of medical help were among those who won this year's Ramon Magsaysay Awards — regarded as Asia's version of the Nobel Prize.
The other winners announced on Thursday were a London-educated lawyer who turned away from a life of privilege in Bangladesh to lead a movement providing education to poor children and a farmer from Timor-Leste, who uses his songs to campaign for food security and environmental protection.
The annual awards are named after a Philippine president, who died in a 1957 plane crash, and honor "greatness of spirit" in selfless service to people across Asia. The winners will be presented with their awards at the Metropolitan Theatre in Manila on November 11.
"They are Asia's torchbearers of hope, illuminating the lives of millions," said Susanna Afan, president of the Ramon Magsaysay Award Foundation. The winners "have offered their respective societies successful and replicable solutions to some of our most pressing challenges and have reminded us all of our common humanity."
Miriam Coronel-Ferrer is a pro-democracy and peace activist, who served as a political science professor at the state-run University of the Philippines. In 2012, she was appointed government negotiator for peace talks with the Moro Islamic Liberation Front, then the largest Muslim separatist group in the south of the predominantly Roman Catholic nation.
The talks led to the signing of a 2014 Muslim autonomy deal that eased decades of deadly fighting in southern Mindanao region, homeland of minority Muslims, and provided for the laying down of weapons and the return to normal life of tens of thousands of rebels, who were to be given livelihood assistance.
After the successful peace talks, Coronel-Ferrer pressed on with her peace work beyond the Philippines and became a member in 2018 of a United Nations standby team of mediation advisers. For three years, she got involved in U.N. peace missions in Afghanistan, Kosovo, Iraq, Maldives, and in Southeast Asia, the award foundation said.
"Conflicts," Coronel-Ferrer said in a statement, "are best resolved not through the annihilation of one party, but by the mutual transformation of all players towards a common vision and shared responsibilities and accountability."
Indian doctor Ravi Kannan R., a surgical oncologist, left a key post in the Adyar Cancer Institute, a major cancer treatment facility in the southern Indian city of Chennai, to work and live in an impoverished northeastern rural region, where access to medical care was difficult.
In 2007, he led the Cachar Cancer Hospital and Research Center, a small hospital with a staff of just 23 that would later considerably expand and employ more than 450 personnel under his leadership. It now provides free or subsidized cancer treatments to about 5,000 new patients a year. Its hospital teams travel long distances to train family members of rural patients in pain management and palliative care and provide free medicines, the awards foundation said.
"No one should be denied access to treatment due to want of money," Kannan said.
He won the award for "his devotion to his profession's highest ideals of public service, his combination of skill, commitment and compassion in pushing the boundaries of people-centered, pro-poor health care and cancer care and for having built, without expectation of reward, a beacon of hope for millions," the foundation said.
Eugenio Lemos, who studied agriculture and promotes organic farming in Timor-Leste, was recognized for his work in helping achieve sufficient food for people and instill the value of safeguarding the environment and social equality. "He is an activist, a songwriter and a singer who uses his songs as a medium to communicate the social issues he cares about," the foundation said.
In 2001, Lemos launched a group to organize training camps for young people on organic gardening and ensuring water supply through "rainwater harvesting" and building ponds and terraces that store water and regenerate springs.
More than 1,000 water collection ponds have been built and 300 springs revived since then, benefitting over 400,000 residents or almost a third of Timor-Leste's population, according to the foundation.
Korvi Rakshand of Bangladesh earned a law degree from the University of London and seemed destined for a lucrative career in law or business. Instead, he launched a project with his friends in 2007 to teach English to poor children to give them a better chance of getting jobs.
The decision came after he came upon a group of children scavenging for scraps in a dump, spending some time playing with them and sharing food out of empathy. When he was leaving, a little girl approached and asked him to take her to his home because she had none. "This shocked him and left him feeling so helpless and guilty," the foundation said.
From just one classroom with 17 students, his educational foundation now has 206 classrooms and is helping 30,000 students. It has also ventured into other causes, including promoting democracy and good governance. It has set up a so-called "Safe Haven Project," which supports the physical and mental well-being of children of Rohingya refugees from Myanmar who are encamped in Bangladesh, the foundation said.