Japan's Catch-22 Situation Over the Israel-Hamas War
Tokyo is caught between a diplomatic rock and an economic hard place.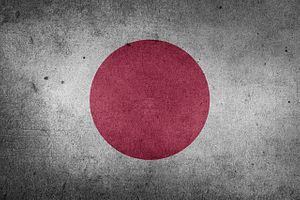 There is a big debate going on in Tokyo over Japan's position in the Israel-Hamas war. Some say Japan should strongly support Israel together with other major Western countries, especially as this year's chair of the Group of Seven (G-7). Others say Tokyo should maintain a neutral position, not taking sides with the Israelis or the Palestinians.
Japan is caught between a diplomatic rock and an economic hard place: between the United States, Japan's only ally, which stands firmly with Israel, and Middle Eastern countries, from where Tokyo imports 94 percent of its crude oil and which strongly support Palestine. 
"Japan strongly condemns the attacks which severely harmed innocent civilians," Prime Minister Kishida Fumio said on X, formerly known as Twitter, on October 8, one day after Hamas' massive surprise attack on Israel.
"Japan is deeply concerned about a number of casualties in Gaza as well. All the parties concerned should exercise maximum restraint," he added, an attempt to keep Japan's stance balanced. 
In referring to Hamas' attack, Kishida didn't use such words as "terrorism" or "terrorist" in his tweets, even though Japan has designated Hamas a terrorist organization since September 2003. 
It was on October 12 when Japan's chief cabinet secretary, Matsuno Hirokazu, for the first time called the attacks on Israel by Hamas and other Palestinian militants "terror attacks." 
However, Japan did not join the United States, the United Kingdom, France, Germany, and Italy in issuing a joint statement on October 9 condemning Hamas and pledging united support for Israel. Tokyo was also absent in the second joint statement released by those five nations plus Canada on October 22, which reaffirmed their support for Israel's "right to self-defense against terrorism." All those six nations are G-7 members, with Japan the only one missing.
Asked why Japan was absent from the countries' joint statement, Matsuno said at a press conference on October 23, "Regarding the joint statement of the six countries, discussions and positions over the Middle East issue have been expressed in various frameworks in the international community, and the statement this time was one of them. [Unlike Japan,] these six countries are the countries that are suffering from victims of kidnappings, missing persons, etc."
The last part of Matsuno's explanation may be perceived by the international community as a double standard. Tokyo has always sought cooperation from the rest of the world, including non-parties, to rescue victims abducted by North Korea.
In addition, as the G-7 chair the Kishida administration has so far appealed to the world to uphold the "rule of law" many times, but it has not appealed to Hamas or Israel to follow the "rule of law" very strongly. There is a risk that this could be also seen as Japan's double standard: Why will Tokyo appeal to Russia and China to follow the "rule of law" over the Ukraine war and the Taiwan issue, but not ask Israel and Palestine to do the same? 
Meanwhile, Japanese Foreign Minister Kamikawa Yoko attended the Cairo Summit for Peace held in Egypt on October 21. While there, she held separate talks with Palestinian Authority President Mahmoud Abbas, Egyptian President Abdel Fattah el-Sisi, and the foreign ministers of Britain, France, Canada, Norway, and Brazil to discuss the Middle East situation.
At the summit, Kamikawa explained the three principles that Japan is prioritizing: early release of hostages, ensuring the safety of citizens, and early resolution of issues based on compliance with international law. She also expressed the nation's plan to send $10 million in humanitarian aid to Gaza.
However, more than a few foreign affairs experts in Tokyo are questioning why Kamikawa did not visit Israel during her trip to the Middle East. The Japanese government is now reportedly making final arrangements to send Kamikawa to Israel and Jordan early November, a few days before G-7 Foreign Ministers' Meeting to be held from November 7 to 8 in Tokyo.
Japan's diplomatic approach to the Israel-Hamas war differs from other G-7 nations, which have expressed strong support for Israel. Japan is trying to avoid being labeled by Middle Eastern countries as "complicit" in the suffering of Gazans, as expressed Jordan's Queen Rania accused Western nations of being. 
Japan's actions now are in line with comments made by Kishida during a visit to Saudi Arabia earlier this year. "Building on the foundation of friendly relations it has built over the years with Palestine and other countries in the Middle East region, Japan hopes to continue to play its unique roles in easing tensions and stabilizing the situation in the region," Kishida said at a press conference on July 16 in Jeddah, after meeting with Saudi Crown Prince Mohammed bin Salman bin Abdulaziz Al Saud.
Those who agree with the Japanese government's current Middle East policy say that by taking a neutral position from the beginning, not taking sides with either the Palestinians or the Israelis, Japan can expand the scope for diplomacy and provide an opening for dialogue in hostage exchanges and peace negotiations.
However, it remains to be seen whether Tokyo can truly maintain flexibility in its approach, while actively working behind the scenes to mediate and exert influence on both Palestine and Israel. 
The Japanese government is currently deploying three Air Self-Defense Force aircraft in Jordan in preparation for the further evacuation of Japanese residents in Israel.