China Renews Its Pitch on AI Governance at World Internet Conference
The big question is whether China's Global AI Governance Initiative will get buy-in from the other major players – starting with the United States.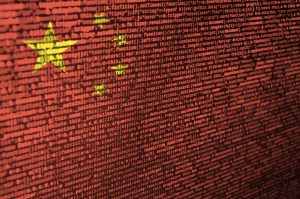 Chinese President Xi Jinping said Wednesday that potential risks associated with artificial intelligence (AI) are challenges that countries should deal with together, remarks that come against the backdrop of China's launching of a new global initiative on AI governance and a major international summit on AI risks.
Xi's prerecorded speech was broadcast at the opening of the World Internet Conference Summit in the eastern city of Wuzhen.
The conference was first launched as an annual event in 2014 by the Chinese government to discuss internet development, and especially to legitimize Beijing's approach of tightly controlling free speech on the internet. China blocks most overseas news and social media sites, but lifts them in the Wuzhen area for the duration of the conference.
In his remarks, Xi called for common security in cyberspace instead of confrontation. He said China would work with other countries to address risks brought by the development of AI and expressed his objections to "cyberspace hegemony."
China is ready to "promote the safe development of AI," he said, with the implementation of the Global AI Governance Initiative (GAIGI), a proposal launched by the Chinese government last month calling for an open and fair environment for AI development.
So far, the initiative is more a collection of vague proposals than concrete policy recommendations, but it does make clear some of China's priorities for regulating the emerging technology. Like governments around the world, China is concerned with the potential of AI to create new risks, including unleashing a flood of misinformation, reinforcing harmful prejudices, and upending employment patterns.
"We should promote the establishment of a testing and assessment system based on AI risk levels, implement agile governance, and carry out tiered and category-based management for rapid and effective response," the GAIGI outline stated. "R&D entities should improve the explainability and predictability of AI, increase data authenticity and accuracy, ensure that AI always remains under human control, and build trustworthy AI technologies that can be reviewed, monitored, and traced."
China is far from alone in recognizing the need to update relevant regulations to account for the paradigm shifts brought by AI. Many of the proposals above have been paralleled in other countries, including the United States, which recently issues its own executive order outlining the regulatory approach to AI.
Alongside these broadly shared concerns, however, China's Global AI Governance Initiative also highlights Beijing's unique priorities, including demands for respecting "countries' national sovereignty" in AI regulations. China's concept of "cyber sovereignty," under which it claims the right to tightly censor the internet, has long caused frictions with the United States and other countries that champion free exchanges in the cyber realm.
China also included in the GAIGI framework an implicit critique of U.S. export controls that are specifically designed to curtail Beijing's advances in the AI field. "All countries, regardless of their size, strength, or social system, should have equal rights to develop and use AI," the outline declared. "…We oppose drawing ideological lines or forming exclusive groups to obstruct other countries from developing AI. We also oppose creating barriers and disrupting the global AI supply chain through technological monopolies and unilateral coercive measures."
The United States says it has a critical national security interest in keeping China's military from accessing the most advanced AI technology. "Artificial Intelligence is probably the most obvious example of the kind of transformational technology that we have to assess and control," Commerce Secretary Gina Raimondo said in announcing new restrictions on exports of relevant technology to China. "It's true that AI has the potential for huge societal benefit. But it also can do tremendous and profound harm if it's in the wrong hands and in the wrong militaries."
The export controls are one of the top issues in China-U.S. relations, with Beijing repeatedly demanding they be rescinded. For now, though, that direct conflict of interest is not preventing engagement on the big-picture issue of how to regulate AI.
Li Shulei, director of the Communist Party's publicity department, echoed Xi's remarks at the conference, saying China would work with other countries to "improve the safety, reliability, controllability and fairness of artificial intelligence technology."
Last week, China sent a vice minister from the Ministry of Science and Technology as its representative to the AI Safety Summit in the United Kingdom. While frictions between China and the United States have derailed attempts to regulate other areas of emerging risk – notably in the space sector – both Beijing and Washington (along with 26 other countries and the European Union) signed on to the AI Safety summit's Bletchley Declaration.
The Declaration emphasizes the need for international efforts to ensure that AI does not undermine "the protection of human rights, transparency and explainability, fairness, accountability, regulation, safety, appropriate human oversight, ethics, bias mitigation, privacy and data protection." Many of these points are found in China's GAIGI as well as the White House's executive order on AI.
There seems to be broad agreement on the potential problems, but the solutions so far have been largely left to individual countries. Even the Bletchley Declaration notes that the future agenda will focus on "building respective risk-based policies across our countries… while recognizing our approaches may differ based on national circumstances and applicable legal frameworks."
As consensus builds on the need for international frameworks to govern the emerging field of artificial intelligence, the question is whether China's Global AI Governance Initiative will feed into parallel efforts by the United States and others or end up bifurcating the world into different approaches. So far the signs are hopeful, but Beijing's attempt at capital-letter branding may do more harm than good in the long run. Washington and its allies have proven extremely reluctant to sign on to China's past global initiatives, lest they be perceived as backing a China-led international order.
The Associated Press contributed reporting from Beijing, China.