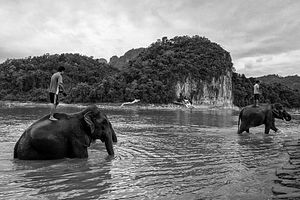 A River's Tail
The Mekong River is one of Asia's longest rivers, stretching through six countries and supporting an estimated 60 million people. Luc Forsyth and Gareth Bright, a pair of photojournalists based in Phnom Penh, Cambodia are on a journey to follow the Mekong River from sea to source, fully immersing themselves in the adventure of exploring one of the world's most famous rivers. Over the coming months, The Diplomat will share some of the stories they've found along the river.
Writing and color photographs by Luc Forsyth, black and white photographs by Gareth Bright, videography by Pablo Chavanel.
For more about A River's Tail, check out their website and Instagram.