US Considering Options After Sony Hack
Plus, U.S. PACOM has a new commander, Putin isn't happy, and ISRO's rocket launch. Weekend links.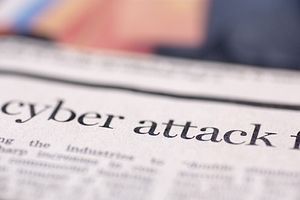 A few curated defense and security links to close out the week:
Following credible intelligence that the recent cyber-attack against Sony Pictures originated in North Korea, U.S. officials are stuck in a rut. The question now is retaliation and there seems to be no obvious answer for U.S. officials. In a press conference, U.S. President Barack Obama highlighted that the Sony attack represented a serious national security risk. Letting such a state-sponsored cyber-attack go unchallenged would set a dangerous precedent and could encourage copycats, Obama said. Sanctions are one option, but North Korea is already under such stringent sanctions that the option is less than ideal. In case you missed it, I have more detailed thoughts on why the United States should respond proportionately to the North Korean cyber-attack elsewhere on Flashpoints.
Adm. Harry B. Harris Jr., the next U.S. Pacific Commander, spoke to the Wall Street Journal about his perceptions of the Asia-Pacific region. "I think China's actions are making countries out here — some of them — look to the U.S. as their security partner of choice, not China," he said. He further added that despite growing differences between the U.S. and China, he would continue to pursue closer military-to-military ties. He stressed that he thought North Korea was the region's top threat to peace and security. Adm. Harris notably is the first Asian-American to lead U.S. Pacific Command.
Russian President Vladimir Putin isn't happy. Facing a crumbling economy amid growing international isolation and tumbling oil prices, Putin gave a news conference in which he warned the West from attempting to subdue the Russian "bear." Speaking metaphorically, Putin noted that if the Russian bear were to "start picking berries and eating honey," Putin said, "someone will always try to chain him up. As soon as he's chained, they will tear out his teeth and claws." He spoke in defense of Russia's annexation of Crimea and the Russian position in the ongoing Ukrainian crisis.
Meanwhile, Russia appears to have increased its activity on its Western seaboard, on the Baltic Sea. A report in Defense News cites Scandinavian observers noting that Russian activity in the Baltic is at "unprecedented levels," rivaling Cold War-era activity. The report comes after a near-collision between a Russian signals intelligence (SIGINT) aircraft and a Cimber Airlines CRJ-200 commercial jet on December 12. That incident prompted Denmark to file a diplomatic protest with the Kremlin.
Earlier this week, the Indian Space Research Organization (ISRO) launched its largest rocket yet — the GSLV Mark-III. The launch was heralded as a step toward manned Indian spaceflight. The launch rounds off a spectacular year for India's space agency, which made headlines for reaching Mars on its first attempt and with a shoestring budget.